Edward Snowden helps clear legal hurdles for the EFF!
Jul. 10, 2013 9:07 am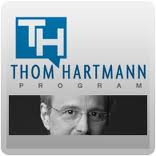 Thanks to Edward Snowden, a federal court may finally hear the Electronic Frontier Foundation's case defending our Fourth Amendment rights. Long before the whistle-blower exposed top secret NSA documents, the EFF was fighting to protect our privacy. The organization has filed multiple lawsuits against the NSA for spying on Americans, but until now the government has been able to convince the courts to block the EFF cases using legal technicalities like "standing" and "state secrets". But, those technical hurdles have been cleared since our nation found out about the NSA's massive surveillance programs.

On Monday, U.S. District Judge Jeffrey White rejected the government's attempt to block the lawsuit using the so-called "state secrets" defense. Judge White dismissed other parts of the lawsuit, but allowed the Fourth Amendment claims to go forward. He ordered both parties to present more evidence on the constitutionality of government surveillance, and requested a briefing from officials explaining exactly how leaked NSA documents affected national security. The ruling was not a clear win for the Electronic Frontier Foundation, but it removed one of the huge barriers the organization faced in its legal challenge. Cindy Cohen, the EFF's legal director, said, "That is huge. That was the centerpiece of the government's defense."

When Edward Snowden revealed that Americans were, in fact, being spied on, the EFF and other privacy organizations cleared the first major hurdle, as they can now prove they have a right to challenge government surveillance in court. And, this recent ruling removed the NSA's second line of defense to a legal challenge. The only barrier now to a constitutional challenge is so-called "sovereign immunity" - which means these organizations can't sue the government unless the government allows them to do so. It is still a major hurdle, but the EFF isn't giving up without a fight. Stay tuned.