Jul. 26, 2013 8:20 am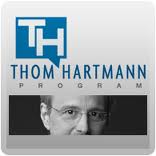 When the Supreme Court struck down Section 4 of the Voting Rights Act last month, Attorney General Eric Holder promised that the Justice Department would continue to fight voter suppression using every tool at its disposal. Now he's making good on that promise. Yesterday, at the National Urban League's Annual Conference in Philadelphia, the Attorney General announced that he's calling on the courts to reinstitute the preclearance requirement in Texas. Holder said, "This request to "bail in" the state – and require it to obtain 'pre-approval' from either the Department or a federal court before implementing future voting changes – is available under the Voting Rights Act when intentional voting discrimination is found."

In 2012, a federal court blocked Texas from instituting new district lines, finding intentional discrimination against Hispanic voters. Based on that ruling, and a long-history of racial discrimination, Attorney General Holder wants Texas to preclear voting law changes for the next decade. Governor Rick Perry said Eric Holder's move showed "utter contempt for our country's system of checks and balances, not to mention the U.S. Constitution." In his written statement, Governor Perry did not, however, deny any current or previous attempts to disenfranchise minorities.

When the Supreme Court stripped away one of the most important components of the Voting Right Act, Attorney General Holder said he would use every tool at his disposal to block voting discrimination based on race, color, or language, and he appears to be doing just that. During his speech yesterday, the Attorney General said, "This is the [Justice] Department's first action to protect voting rights following the Shelby County decision, but it will not be our last." Those words gave renewed hope to voting rights advocates around our nation, but the battle in Texas won't be easily won. This is shaping up to be an old-fashioned, wild-west fight. Stay tuned.