Jul. 9, 2013 9:01 am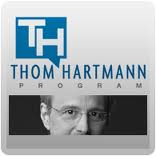 As Obamacare goes into effect, some states are getting creative with ads telling residents about the healthcare law's benefits. However, those ads will be running alongside a multi-million dollar misinformation campaign orchestrated by the Koch brothers. According to the Think Progress Blog, the conservative group Americans for Prosperity is spending a fortune on television ads aimed at turning Americans against the new healthcare law.

The group's first ad is called "Questions," and it features a mother of two who tells viewers that she "has some questions about Obamacare." Her so-called questions imply that under the Affordable Healthcare Act, she will be paying higher premiums and won't be able to select her family's doctor. The ad perpetuates myths that have been clearly debunked. As Think Progress points out, there is nothing in Obamacare that stops patients from choosing their own doctors, and people who get their insurance through their employer likely won't see any changes at all. And, while the Americans For Prosperity ad refers to higher healthcare premiums, we've seen insurance rates go down in states implementing the law – like California – and millions of Americans will qualify for subsidies to purchase healthcare through insurance exchanges.

In fact, it's Republican policies – like refusing to implement the law's Medicaid expansion – not Obamacare – that will leave some people uninsured. The constant misinformation from the Right is exactly why states like Oregon and New Jersey are working so hard to inform the public about the law's new benefits with their new television ads. However, thanks to the Koch brothers, Americans will have a difficult time sorting through the lies, and figuring out the real ways Obamacare will improve their lives.