Jul. 3, 2013 8:55 am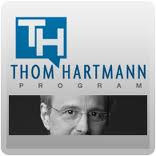 Yesterday, the Obama Administration announced that one of the major provisions in the Affordable Care Act will be delayed for one year. Under the law, starting in 2014, businesses with over 50 employees would have been required to provide healthcare to workers or pay a fine. That provision will now not take effect until 2015, after next year's midterm elections. Assistant Treasury Secretary Mark Mazur said, "We have heard concerns about the complexity of the requirements and the need for more time to implement them effectively."

The change will not effect people who buy insurance individually, or small businesses planning to purchase healthcare through new insurance exchanges. It will also spare large employers a $3,000 per-worker fine for failing to provide workers with coverage. However, during the 2014 transition period, the Treasury Department will encourage employers to maintain or expand insurance coverage, and ensure businesses follow all other requirements under the law.

The majority of Obamacare will go into effect as planned, and is scheduled to start on January 1st of next year. Americans without healthcare coverage will be able to access affordable care, and small businesses will gain access to lower cost plans in states that have established insurance exchanges.

Valerie Jarrett, a White House Senior Adviser, said healthcare exchanges will be in place on October 1st, and "small businesses and ordinary Americans will be able to go to one place to learn about their coverage options and make side-by-side comparisons of each plan's price and benefits before they make their decisions." However, even those who support Obamacare question whether the exchanges are on schedule as a direct result of Republican obstruction in GOP-led states.