Will Egyptians be swayed by international pressure?
Jul. 8, 2013 9:43 am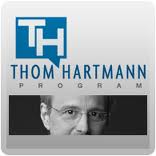 In the days since the Egyptian military removed Mohamed Morsi from his presidency, violent protests have erupted in that nation. Dozens have been killed and more than one thousand people have been injured as pro-Morsi protesters clashed with those cheering the military's actions. Last week, the head of Egypt's constitutional court, Adly Mahmud Mansour, was sworn in as that nation's interim leader. Mansour has promised to hold elections soon, but it has done little to calm the massive protests in Cairo and other cities. And his first attempt at appointing an interim prime minister – Mohamed Elbaradei – was unsuccessful, as ultraconservative groups objected to the pro-reform leader.

The intense, ongoing fighting paints a clear picture of the need for a political solution, and it has leaders in the U.S. and the E.U. looking on with increasing alarm. Here at home, lawmakers disagree on whether or not the Egyptian military staged a coup in ousting President Morsi, and whether financial aid should be suspended to that nation. In an interview on CBS's "Face The Nation," Senator John McCain declared that the Egyptian military had, in fact, staged a coup, and said, "Reluctantly, I believe that we have to suspend aid, until such time as there is a new constitution and a free and fair election." However, on NBC's "Meet The Press", Senate Foreign Relations Chair Robert Menendez said that aid should be used as leverage to push for a swift transition to civilian government. He said, "This is an opportunity to have a pause, and say to the Egyptians, you have an opportunity to come together."

The road ahead for Egypt is far from certain, and there is intense pressure on interim leaders to reign in the violent protests, which appear to be intensifying. Regardless of international pressure, it appears that Egyptians are not ready to end this fight yet. Stay tuned.