Sep. 16, 2013 8:40 am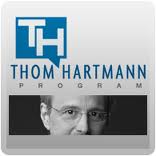 More than 1,200 people are unaccounted for in the wake of historic flooding in Colorado, and authorities say that more rain is on the way. Currently, flood waters cover more than 2,000 square miles in Colorado, and spread across 15 counties. The unprecedented flooding is being called a "1,000 year event," as half a year's worth of rain hit that region in a 24-hour period, and more continues to fall. Search and rescue operations are ongoing, but the heavy rains have grounded several of the rescue helicopters, and hindered evacuations.

The Incident Management Team Commander, Shane Del Grosso, said, "We need a change in the weather pattern to get a break and to really go after what needs to be done." So far, rescuers have helped more than 11,000 people escape the rising flood waters, but as of Sunday, at least five deaths had been attributed to the flood. President Obama declared a major disaster in the state, and promised federal aid for rescue and repair efforts. Already, damages in Boulder County alone are estimated at $150 million, which is 10 to 15 times that county's entire annual budget. And, more than 19,000 homes in Colorado have been damaged or destroyed. Many roads and bridges have been completely wiped out by the flood waters, and a massive rebuilding project will be required to repair the damage.

Over the weekend, The National Weather Service called the rainfall "biblical" - but some argue another cause. According to the Think Progress Blog, it will take months of research to determine whether climate change played a roll in the record flooding, but extreme precipitation is often linked to global warming. The ongoing tragedy is a reminder of what can happen when extreme weather outmatches our ability to adapt. Regardless of why the flooding occurred, most Americans say our nation must respond to those in need in Colorado, and we must become better prepared for events like this in the future.