Sep. 27, 2013 6:00 am
In for Thom, Dr. Mike Newcomb (The Mike Newcomb Show) 1480 KPHX, Phoenix, AZ
Dr. Mandy Cohen, Centers for Medicare & Medicaid Services: What you need to know about Obamacare
Lou D'Ambrosio, former CEO/President of 2 Fortune 500 companies, most recently Sears Holdings (Sears & K-Mart) and previously Avaya Inc: Business outlook from a progressive perspective
Dr. Nicole Avena, Why Diets Fail: Are you addicted to...food?
Michael Cohen, The Guardian: The GOP's 'Defund Obamacare' Disorder
The flame for justice remains...

On Wednesday, fifty years after Reverend Dr. Martin Luther King Jr. told the world about his dream, our nation's first African-American president spoke from the very same steps of the Lincoln Memorial. President Obama spoke to a crowd of thousands, who marched on the National Mall to commemorate Dr. King's historic speech. In recognition of how far the fight for equality has come, President Obama said, "To dismiss the magnitude of this progress, to suggest, as some sometimes do, that little has changed, that dishonors the courage, the sacrifice of those who paid the price to march in those years."

However, he also acknowledged how far we still have to go in the fight towards equality. He said, "we would dishonor those heroes as well, to suggest that the work of this nation is somehow complete." The President, along with other civil rights leaders who spoke at the event, said that fighting for voting rights, combating unemployment, and reducing gun violence are still important issues in 2013. The "Let Freedom Ring and Call to Action" ceremony took place to honor the influential life and work of Reverend Dr. Martin Luther King Jr., as well as the millions who fought for civil rights in our nation.

President Obama explained the fight continues, "not just for African Americans, but for women and Latinos, Asians and Native Americans, for Catholics, Jews and Muslims, for gays, [and] for Americans with disabilities." He said, "We might not face the same dangers of 1963, but the fierce urgency of now remains. We may never duplicate the swelling crowds and dazzling procession of that day so long ago – no one can match King's brilliance – but the same flame that lit the hearts of all who are willing to take a first step for justice, I know that flame remains."

-Thom

(What do you think? Tell us

here

.)

Tonight on The Big Picture

on RT TV at 7pm and 9pm...

Former Congressman Bob Ney and Ms. Gloria Steinem

(check your local listings for stations or stream at

RT

, and catch past shows on

Youtube

)

Have a question or comment for Thom? Grab your phone, hit record and send your video to

YourTakeMyTake@gmail.com

and we may air it on "The Big Picture."

Read Thom's latest

Liberally Yours

for The Daily Caller....stop by the DC online to leave your comments & support your local liberal!

Conversations with Great Minds

- Former Congressman

Bob Ney

, "Sideswiped: Lessons Learned Courtesy of the Hit Men of Capitol Hill"

Conversations with Great Minds

- Ms.

Gloria Steinem

, feminist, journalist, and social & political activist / author (co-founder Ms Magazine / co-founder Women's Media Center w/Jane Fonda & Robin Morgan)

50th Anniversary of MLK, Jr.'s "I Have a Dream Speech" and the historic "March on Washington"

---

---

Thursday on The Thom Hartmann Program, 3-6pm ET

In for Thom today, Dr.

Mike Newcomb

(The Mike Newcomb Show) 1480 KPHX, Phoenix, AZ

Hour One: What you need to know about Obamacare

- Dr.

Mandy Cohen

, Centers for Medicare & Medicaid Services

Business outlook from a progressive perspective
- Lou D'Ambrosio, former CEO/President of 2 Fortune 500 companies, most recently Sears Holdings (Sears & K-Mart) and previously Avaya Inc.

Hour Two: Are you addicted to...food?

- Dr.

Nicole Avena

, Why Diets Fail

Hour Three: The GOP's 'Defund Obamacare' Disorder

-

Michael Cohen

, The Guardian

And, the best of the rest of the news and your calls right here on...

The Thom Hartmann Program...your media support group for "we the people"...

Friday on The Thom Hartmann Program, 3-6pm ET

Start your Labor Day holiday weekend with us!

Hour One: Why do conservatives want to kill the USPS?

-

Don Soifer

, Lexington Institute

Hour Two: Graffiti...now punishable by death on the spot?

-

Dan Bongino

, Candidate for Congress (R-MD, 6th district)

Hour Three: Are your mortgage documents fake?

-

Lynn Szymoniak

, The Housing Justice Foundation.

Right here on the Thom Hartmann Program...your media support group for "we the people"...

Monday on The Thom Hartmann Program, 3-6pm ET

Happy Labor Day...

Enjoy Thom's special rant "There has only been one legitimate GOP President since WWII"

Plus, Hartmann Vs. Ferrara on Keynesian Economics..

And, Thom has a conversation with Congressman Peter DeFazio (D-OR, 4th District) about saving our social safety net from Wall Street hustlers...

Right here on the Thom Hartmann Program...your media support group for "we the people"...

Thank you for being part of our ever growing community for News, Debate and Opinion on the Thom Hartmann Program.

Click here

to subscribe to the Thom Hartmann Newsletter.

Sincerely,

The Thom Hartmann Program






Thom Hartmann on the News: August 28, 2013

Jim Javinsky fills in for Thom Hartmann commenting on the news for Wednesday, August 28, 2013.

Thom and Louise Hartmann founded the

New England Salem Children's Village

(NESCV) in New Hampshire in 1979. With states delaying payment for the children they entrust to the village, they need help with cash flow. Can you help? Now on

Facebook

.
Become a Thom Supporter
Click the Patreon button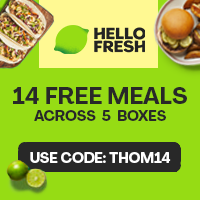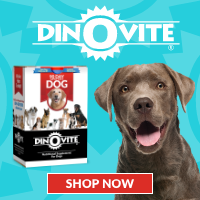 ---

---

Thom Hartmann Radio Program

Live: Mon-Fri
Noon - 3pm Eastern
Live radio | Live TV | Podcast
Syndicated by Pacifica, and simulcast on Free Speech TV Network on Dish Network and DirectTV, and on radio stations, American Forces Radio, and Sirius/XM. Live in the US, Africa, Europe and across North America - more people listen to or watch the TH program than any other progressive talk show in the world.
---

Thom Hartmann Newsletter
Don't miss out again. Receive our daily rundown of news, show highlights and random musings.
© 2021 Mythical Intelligence, inc.
Drupal site designed and developed by
HollyIT