Oct. 8, 2013 7:01 am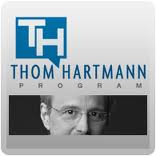 House Republicans continue to point the finger at President Obama for the government shutdown. However, Senate Democrats are moving forward with a plan to prevent economic disaster. According to the New York Times, rather than waiting for the Tea Party to come to their senses, Democratic leaders in the upper chamber will present a debt ceiling increase proposal this week. Their plan will raise our nation's legal borrowing limit, without any strings attached. And, it will make clear that President Obama and the Democrats are not the ones holding up a fiscal deal.

Senate leadership is confident that the measure would with pass, however they will need the support of at least six Senate Republicans to pass the filibuster threshold. This solution is far from ideal, as the proposal could take about a week to move through the legislative process. That means that even if the Democrats get support, and all goes as planned, the final vote may not happen until two days before the debt ceiling deadline.

This all could be solved by Speaker John Boehner allowing a vote on fiscal legislation in the House. But, he continues to claim that there aren't enough votes to pass a clean continuing resolution, or an increase to the debt limit. President Obama replied to the Speaker's claim, saying, "If Republicans and Speaker Boehner [are] saying [that] there are not enough votes, then they should prove it." However, allowing a vote would let the American people see who is really behind this economic terrorism.

It's great that Senate Democrats are working on a plan to prevent financial disaster, but Americans would rather see Republicans end this economic hostage taking, and stop using our economy as a pawn in their political games.