Oct. 2, 2013 8:00 am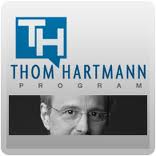 You wouldn't know it by listening to right-wing media, but Obamacare is off to a great start. On the first day of open enrollment, millions of Americans around our nation visited online marketplaces, and tens of thousands of people created accounts. The overwhelming demand for information did leave several sites running slowly, but overall, the first day of the Affordable Care Act was a huge success.

For the first time ever in our nation, the majority of Americans have access to low-cost, quality healthcare, and they are signing up fast. In California, state residents took to social media to say that state's healthcare app was "working like a charm," despite the fact that the site was getting 10,000 hits every second. By 11a.m., 1,300 Colorado residents had created accounts on that state's exchange. And, by 2p.m. in Connecticut, state officials reported that more than 17,000 residents had called that state's healthcare hotline.

Of course, the new flood of healthcare choices and information is still confusing for many people, and HHS Secretary Kathleen Sebelius said, "I think [administration officials] bear part of the responsibility [for] not being able to cut through all the noise." However, now that exchanges are open, Americans are logging on, or calling in to ask questions and learn more about Obamacare. And, judging by the number of new enrollees, people must like what they're learning.

Republicans tried more than 40 times to repeal the new healthcare law, and they tried every scare tactic in the book to make Americans afraid of Obamacare. They even shut down the government in a last-ditch effort to stop the law from going into effect. Through it all, President Obama, White House officials, and healthcare advocates worked to give Americans access to affordable healthcare, and it appears that they've succeeded.