Oct. 15, 2013 10:54 am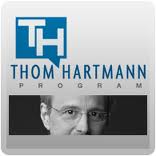 Monday evening, Senate Majority Leader Harry Reid and Minority Leader Mitch McConnell negotiated a deal to end the economic standoff. Their plan would temporarily fund the government and lift the debt ceiling, and leave the next round of sequester cuts in place. In addition, their deal would require income verification for Obamacare recipients, and establish a committee to work out a broader budget plan by December 13th.

In response, the House Republicans put forward another plan of their own. In addition to the provisions put forward by the Senate, the House plan would also delay the medical device tax for two years and require Congress to sign up for Obamacare – without any employer contribution. The House proposal would also eliminate much of the Treasury's ability to take "extraordinary measures" to avoid defaulting on our debt in the future.

However, the Obama Administration has already rejected the latest House plan. A spokesperson for the White House said, "The President has said repeatedly that members of Congress don't get to demand ransom for fulfilling their basic responsibilities to pass a budget an pass the nation's bills." And, Senate Majority Leader Harry Reid said, "Let's be clear, the House Republican legislation will not pass the Senate."

So, with less than 48 hours until we default on our debt, it looks like we're left with the Senate plan to solve this problem. But, the upper chamber can't move forward without "unanimous consent," and that means that hard-Right senators like Ted Cruz could stop the Senate from expediting a plan. As it stands now, it's unclear if a resolution is any closer or even farther away. Americans, and the world, are watching to see whether Senate leaders can find a way to bypass this political gridlock. Stay tuned.