Is coal gasification coming to the US?
Nov. 19, 2013 8:16 am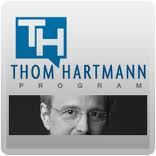 Our nation has seen the dangers of coal mining and drilling for natural gas, but few of us have heard of coal gasification. That's because it's a highly dangerous process of creating synthetic natural gas, by setting coal on fire and injecting it with oxygen and water. And, if an Australian energy company has their way, Americans may become very familiar with this dangerous process.

Link Energy is just one step away from starting the first coal gasification project in our nation in Campbell County, Wyoming. To make matters worse, they want to try this treacherous process while the coal is still deep underground, and the project would take place near a major, regional aquifer. Despite all the risks, Link Energy touts the process as so-called "clean coal" technology, because it leaves underground the harmful gases typically emitted by regular coal burning.

However, environmental groups disagree, and argue that the process is largely untested, and it poses too great of a risk for our water supply. When our government conducted a coal gasification pilot test back in the 1970's, it led to groundwater contamination from benzene that took 23 years and more than $10 million dollars to clean up. The fact is, there's no such thing as clean coal, and there's no safe way to extract and use fossil fuels. Not only do we need to stop the current methods of mining and drilling for oil and gas, but we need to say "no way" to this new technology that could cause even bigger disasters.