Deadly weather is the new normal...
Nov. 18, 2013 9:32 am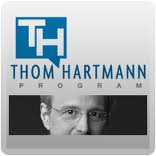 Over the weekend, a deadly string of nearly 80 tornadoes ripped through the Midwest. Meteorologists called the storms "a rare and very dangerous late-season weather outbreak" that came on quickly and gave people little time to find shelter. As of Monday morning, at least six deaths had been reported from the storms that spanned seven states, and the worst of the damage occurred in the town of Washington, Illinois. Homes in that town were completely leveled, and debris is scattered for miles in every direction. Other towns were also hit hard by the twisters, and there were numerous reports of injuries.

Matt Friedlein of the National Weather Service said, "Weather doesn't get more extreme than this in Illinois very often." He explained that "You've got wintertime winds in the atmosphere above summertime moisture. While unusual, when that happens, you're going to have very strong storms that move very quickly."

The string of tornadoes came just days after the strongest storm on record - Typhoon Haiyan - hit the Philippines, proving that these deadly events are the new normal. Warmer weather, more moisture in the atmosphere, and rapidly changing weather patterns are leading to larger storms that leave more death and destruction in their wake. We can't stop these storms from forming, but we can do our best to prepare for extreme weather. And, we must demand that the world acts fast to prevent this deadly weather from getting any worse.
Comments