Why some Republicans are opposing the Murray-Ryan plan.
Dec. 13, 2013 10:04 am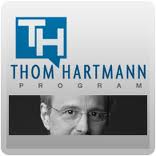 Last night, the House of Representatives voted 332 to 94 to approve the Murray-Ryan budget deal. One hundred and sixty nine Republican House members voted in favor of the plan, and only 62 voted against it, but the future of this legislation is not quite as certain in the U.S. Senate. Several Republican Senators are have announced their opposition to this deal; some saying they disagree with cuts to military pensions, and others who disagree with offsetting the next round of sequester cuts.

Senators Bob Corker, Lindsey Graham, and Richard Shelby have announced they will not support this legislation, but their opposition appears to be nothing more than a reaction to pressure from conservative think tanks. These lawmakers aren't opposing this budget because they really care about military pensions – they simply want to appeal to hard-Right Tea Party groups like The Heritage Foundation and Americans For Prosperity. This is all about getting millions from the Koch brothers to use in the 2014 elections.

Once again, we've somehow ended up debating how much austerity should be imposed on our nation, rather than how much we should be investing. In order to prevent another government shutdown, the Senate will need to reach 60 votes to invoke cloture and pass this legislation, but it's unclear at this point if it's going to happen. In addition to Republican opposition, some Progressive senators oppose this legislation for real reasons – like the fact that it doesn't extend long-term unemployment, or close any corporate tax loopholes.

We will soon find out if there are enough Republicans worried a primary from the far-Right, or with eyes on the presidency in 2016, to cobble together enough votes to shut down the government – once again, for purely political reasons.