Jan. 7, 2014 9:46 am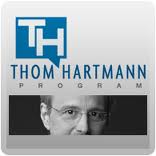 The polar vortex is moving across the United States, and a large area of our nation is facing bitter cold. As many Americans are dealing with temperatures well below zero, the Right-wing media is pointing to the cold snap as so-called proof that global warming is a myth. What these conservative talking heads don't understand – or simply choose to ignore – is that global warming refers to rising average temperatures around the globe.

The cold that we are experiencing right now is weather, and it does not disprove the fact that our world is getting hotter. In fact, these extreme, frigid temperatures hit the U.S. after the 2nd-hottest December since 1979 and the warmest November on record. Global warming is not going to eliminate winter in our nation any time soon, but the extreme highs and lows can lead to more extreme hurricanes, droughts, and - yes - even snow storms.

Temperatures of 32 below zero in Fargo, North Dakota and negative 15 in Chicago don't disprove global warming, but they may be part of the larger pattern of weather "weirding" that we're experiencing because of climate change. It's time for the climate-change-skeptics to stop denying science, and start recognizing reality. The Right should stop wasting time trying to disprove climate change, and start helping us try to minimize its impact. Yes, it's bitterly cold outside, but overall our planet is getting warmer. Now, let's do something about it while we still have a chance.