Jan. 16, 2014 8:58 am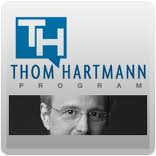 We already knew that the Trans Pacific Partnership is a threat to our jobs, our civil rights, and our national sovereignty, and now we know it's also a danger to our environment. On Wednesday, Wikileaks published a leaked version of the environmental chapter of the TPP, and it's just another example of putting corporate power ahead of public interest. In their review of this chapter, Wikileaks said that the section is "a toothless public relations exercise" that lacks "mandated clauses or meaningful enforcement measures."

Because mega-corporations took part in negotiating the deal, the purpose of environmental chapter is first and foremost to protect trade, not our environment. It relies on so-called corporate accountability, and emphasizes "flexible, voluntary mechanisms, such as voluntary auditing and reporting, market-based incentives, voluntary sharing of information and expertise." Because – you know – corporate self-regulation has worked out so well for us in the past. This chapter does nothing to mandate that our environment is protected from the destructive nature of corporate greed, and nothing to punish trading partners or corporations who violate environmental standards.

Just like the other leaked sections of the TPP, the environmental chapter alone should be enough to make our lawmakers reject this deal. Instead, they're pushing forward, trying to take away Congress members' right to debate it, and keeping Americans in the dark about negotiations. For the sake of our jobs, our civil rights, our national sovereignty, and now also our environment, we must demand that our legislators reject the TPP.