We need an economy that works for the 99 percent.
Feb. 28, 2014 11:06 am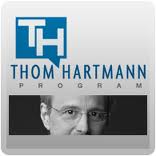 According to the Economic Policy Institute, we need an economy that works for everyone – not just the top one percent. The EPI recently issued a new report on how those at the top have fared - compared to the rest of us - over the last few decades. What they found proves that the system is rigged. The EPI report states that, "between 1979 and 2007, the top one percent of taxpayers in all states captured an increasing share of the income." And, in the years since the Great Recession, the "top one percent of incomes in most states once again grew faster than the incomes of the bottom 99 percent."

The report shows that in all 50 states, income inequality has gotten worse, and the average worker has been shut out of our nation's prosperity. EPI noted that unionization rates are lower than they've been since before 1928, which means that most workers don't have the power to demand higher wages. In fact, the EPI report states "The federal minimum wage purchases fewer goods and services than it did in 1968."

There is just no denying it – those at the top are getting richer, and the rest of us aren't even keeping up. In their conclusion, EPI states, "In the next decade, something must give. Either America must accept that the American Dream of widespread economic mobility is dead, or new policies must emerge that will begin to restore broadly shared prosperity." Income inequality is finally getting some long-overdue attention from our lawmakers, but we need less talk and more action to make our economy work for the 99 percent.