Mar. 25, 2014 10:15 am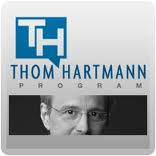 Florida Governor Rick Scott is now officially a killer, and Charlene Dill is one of his victims. Charlene Dill was a hardworking Florida woman, who moved down to Florida when she was just 18 years old. To help make ends meet, Charlene worked at various fast food restaurants, at Disney World, and even cleaned houses and babysat. As the years went by, Charlene found herself, as a single mother, struggling to raise 3 children. Last year, Charlene made just $11,000 cleaning houses and babysitting. She used that money to help put food on the table for her children, and to put a roof over their heads.
Then Charlene discovered she had a severe heart problems that needed to be managed. And she couldn't afford to get it treated right, because Charlene didn't have health insurance. Charlene fell into what's called the "Red State Donut Hole," created by Republican lawmakers like Rick Scott. It says that if you make over $5,400 and less than $11,400, you get no health insurance.
Below the $5,400, Charlene would have qualified for Florida's pretty pathetic Medicaid program. Over $11,400, she would have qualified for free health insurance under Obamacare because of the subsidies for low-income people. But because she only earned $11,000, she made too little to qualify for Obamacare, but too much to qualify for Florida Medicaid.
This isn't, of course, how the Obamacare law was written. But this giant Swiss Cheese hole was drilled into Obamacare by John Roberts, when the Supreme Court said that states could refuse to take federal money to pay to cover people who don't earn enough to qualify for insurance subsidies but make more than state Medicaid programs will cover. It was into that hole that Charlene fell.
Twenty-three states which are either controlled by a Republican governor or a Republican legislature have refused to expand Medicaid coverage to their citizens under Obamacare. This is pure politics, an effort to sabotage Obamacare by cutting the working poor out of the program. Republicans are hoping that working poor people like Charlene will be so upset that they can't get Obamacare, and won't realize that it was the Republican governors who refused their eligibility, that they'll be angry with Obama and the Democrats and vote Republican in 2014 and 2016.
It's all about politics. These states are literally playing politics with people's lives, and Charlene is one of the people they've now killed. Around 5 million Americans won't have access to healthcare in 2014, because they fall into the "Red State Donut Hole," just like Charlene.
Since she didn't have insurance, Charlene couldn't afford a regular doctor or regular treatment. In 2012, Charlene went to the emergency room because of a flare-up with her heart. Doctors there told her to start taking medicine, and to be routinely monitored. But she couldn't afford it, because she only made $11,000 a year and had to feed three kids, and Rick Scott wouldn't let her have the free health insurance that working poor people in every Democratically-controlled state in America have.
Rick Scott was willing to let her to die so he could score political points against President Obama. Back in December, Charlene again went to the emergency room, this time because of abscesses in her legs. Shortly after that trip to the ER, Charlene picked up another job as a vacuum cleaner saleswoman, on top of babysitting and house cleaning, to help provide for her family and to pay for her ER bills, which weren't covered because Rick Scott and the Florida Republicans refused to let the federal government pay for her Medicaid.
This past Friday, Charlene was supposed to go see one of her close friends, so their children could play together. Charlene never made it to her friend's house. Charlene died during one of her vacuum cleaner sales appointments that day. The hardworking and loving single mother of three young children was just 32-years-young.
Charlene died because multimillionaire Republican and Florida Governor Rick Scott chose to play politics, rather than protect the lives of the Florida citizens he is supposed to be serving. And unfortunately, if Republicans across the country continue playing politics with peoples' lives, Charlene won't be the only one to die.
A recent study by researchers at Harvard University and the City University of New York found that as many as 17,000 Americans will die directly as a result of Republican states refusing to expand Medicaid under Obamacare. Samuel Dickman, one of the authors of the study, told Morning Call that, "The results were sobering. Political decisions have consequences, some of them lethal."
Unfortunately, Republicans like Rick Scott don't give a rat's ass that their political decisions have life-and-death consequences. Consequences like three young children losing their mother. They just want to smear Obama, and don't care who dies, just so long as it's just working poor people.
But enough is enough. Some things are more important than politics, and life is certainly one of them. Republicans say that they're pro-life, but that's a bald-faced lie, because they refuse to let low-wage working Americans have access to life-saving Medicaid. If Rick Scott and his Republican buddies in the Florida legislature are really the Christians they claim they are, then they're going to burn in hell. Deservedly.