Apr. 14, 2014 12:02 pm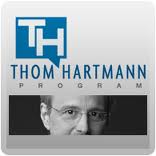 Washington politicians don't give a damn about you or me. They only answer to billionaires and giant corporations. Thanks to forty years of Supreme Court decisions, American politics is no longer about the "will of We The People" - it's only about the money. As a result, we longer have a functioning democracy in America. Years of corporate-friendly Supreme Court decisions, like the decision in Citizen's United, have rigged and corrupted American politics so badly that average hard-working Americans have little to no influence in Washington.
Instead, our "elected officials" are only answering to the wishes of the wealthy elite and private interest groups. A study published in Perspectives on Politics by Martin Gilens of Princeton University and Benjamin Page of Northwestern University finds that when the wealthy elite or powerful interest groups want a policy passed or not passed, Washington listens. But, when We The People speak up and sound out about a particular policy or piece of legislation, Americans are right to be cynical.

In his dissent in Citizens United, Supreme Court Justice John Paul Stevens pointed out that the Court's decision would lead to fewer and fewer people even bothering to show up to vote. He said from the bench: "When citizens turn on their televisions and radios before an election and hear only corporate electioneering, they may lose faith in their capacity, as citizens, to influence public policy. A Government captured by corporate interests, they may come to believe, will be neither responsive to their needs nor willing to give their views a fair hearing. The predictable result is cynicism and disenchantment: an increased perception that large spenders call the tune and a reduced willingness of voters to take part in democratic governance."
He added that unlimited corporate and fat-cat money would also scare the hell out of politicians themselves, so they'd do what the rich guys want and to hell with the average voter: "To the extent that corporations are allowed to exert undue influence in electoral races, the speech of the eventual winners of those races may also be chilled. Politicians who fear that a certain corporation can make or break their reelection chances may be cowed into silence about that corporation."
And, four years later, we find that Stevens was totally right. In their study, Gilens and Page write that, "Ordinary citizens…have little or no independent influence on policy at all." They go on to say that the wealthy elite have, "a quite substantial, highly significant, independent impact on policy…more so than any other set of actors," while powerful interest groups do pretty well too, with, "a large, positive, highly significant impact on public policy."
Gilens and Page looked at a data set of over 1,700 policy issues over a twenty year period, and compared that data to public opinion surveys taken during the same time, that were broken down by income and support from interest groups. In a functioning democracy, free from corruption and the money of private interest groups, you'd expect that as more and more average citizens approved of a policy or piece of legislation, lawmakers would be more and more likely to adopt that policy or piece of legislation.
But that's not the case any more here in America. Instead, according to Gilens and Page, as more and more average American citizens support a policy or piece of legislation, the probability of it being adopted by lawmakers in Washington stays the same. It doesn't matter if 10% of Americans support it, or 90% of Americans support it. But the same can't be said for the interests of the wealthy elite.
That's because, as more and more members of the wealthy elite support a policy or piece of legislation, the likelihood that lawmakers in Washington adopt that policy or piece of legislation increases steadily. And the same is true with well-funded special interest groups. The more special interest groups support a policy or piece of legislation, the greater the likelihood that lawmakers will adopt it.
You also see similar results when you break up Americans by income groups. When more and more Americans in the richest top-tenth percentile supported a particular policy or piece of legislation, the likelihood that it would be adopted by lawmakers stayed relatively the same. But, as more and more Americans in the 90th income percentile or the even richer wealthy elite supported a policy or piece of legislation, the likelihood that it would be adopted by lawmakers increased dramatically.
When it comes to working class Americans, it doesn't matter if they're in the 50th income percentile or all the way up to the 90th income percentile: they're ignored by our politicians for the preferences of the top tenth. The bottom-line here is that the elites are getting what they want, while the rest of us aren't, because money has taken over our political process.
For the first time in American history, a majority of lawmakers in the House of Representatives are millionaires, and a startling number - at both the federal and state level - are being bankrolled by billionaires like the Koch Brothers. This isn't what the Founders had in mind when they founded our once-great nation. Thomas Jefferson once said that, "Those seeking profits, were they given total freedom, would not be the ones to trust to keep government pure and our rights secure. Indeed, it has always been those seeking wealth who were the source of corruption in government…"
The only other time in American history when the influences of money and corruption were as rampant as they are today was during the Gilded Age of the late 19th century, and that period of corruption directly led to the crash of 1896, the worst crash we have ever seen. That crash brought on a massive populist revolt, which led to things like the direct election of Senators, ballot initiatives in the states, and women gaining the right to vote.
If the current levels of corruption and greed in Washington remain unchecked, it's almost certain that we'll have another great crash, maybe as soon as 2016. When that crash happens, let's get ready to react to it with another progressive populist revolt, and, like with the last progressive populist era, let's amend the Constitution, this time to say that money is not speech, and corporations aren't people. Only then will the majority of Americans re-gain our democracy and political process, and make America great again.