Cutting Carbon Creates Jobs!
Jun. 6, 2014 7:20 am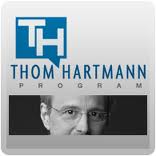 This week, the President announced plans to cut carbon emissions by 30 percent by 2030. The plan is one of the strongest actions our nation has ever taken to fight climate change, and it puts us on track to meet environmental targets established in a 2009 United Nations accord. In addition to fighting global warming, this plan will protect millions of people from harmful pollution, and it could create a ton of new American jobs.

According to research from the Natural Resources Defense Council and ICF International, by 2020, higher carbon standards could spur the creation of 274,000 jobs, and save homes and business almost $40 billion dollars on their electric bills. Investments in energy efficiency alone could save our nation $13 billion dollars a year, which works out to more than $100 dollars per household. According to this report, most of the new jobs would occur in the construction industry, thanks to demand for more roofers, carpenters, electricians, insulation workers, heavy equipment operators, and heating and air condition installers.

The founder of Tom Steyer, the founder of NextGen, said, "The Administration's plan to end this carbon pollution loophole will establish a level playing field for advanced energy solutions that are cleaner, affordable, and more secure. Now, more than ever, the United States must be a global leader in addressing climate change." The President's plan is a great step toward being that global leader. Our nation has the power to reduce pollution, fight global warming, and create a heck of a lot of jobs in the process. Big oil and the Republicans are going to fight this plan tooth and nail, but we must push forward in the fight to protect our planet.