The Banksters are raking it in...
Aug. 15, 2014 6:14 am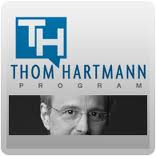 Our economy is still struggling since the 2009 financial crash, but the banksters who caused that crash are raking in record profits. In the second quarter of 2013, American banks reported a combined profit of $40.24 billion dollars. That figure was only slightly lower than the $40.36 billion in profits reported during the first quarter of last year, which was the largest quarterly profits in the 23 years that SNL Financial has been keeping records.

Meanwhile, the median American household earns less than $32,000 dollars a year, and millions are still out of work. The very people and institutions who wrecked our economy are making more money than ever before, yet the American taxpayers who bailed them out have been screwed. That simple fact proves that the system is broken.

The billionaires and Wall Street gamblers rigged the system to benefit themselves at the expense of our nation, and the end result of their greed is all around us. The banksters gambled with the security of our housing market, and when they lost, Americans lost their homes and the degenerate gamblers got a bail out. The corporate elite have demanded higher and higher executive pay while helping to shrink the size and value of Americans' paychecks. The billionaires rail against government handouts, while they benefit from some of the largest tax breaks and subsidies in out nation. And now, the too-big-to-jail banks are reporting record profits while they screw the rest of us with ridiculous fees and exorbitant interest rates. It doesn't have to be this way.

Only decades ago, we had regulations in place to prevent all of this, and Americans stood together to demand the salaries, protections, and services they deserved. We can do it again. Let's make our economy work for us by organizing, unionizing, and standing up to banksters once again.