It's time to protect our water supply!
Aug. 7, 2014 1:12 pm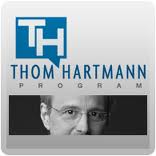 We can't survive without clean water, but we're completely irresponsible when it comes to protecting this vital resource. This week, a half a million people in Ohio were told that their water was so toxic that they should avoid any contact, and more than a billion gallons of mining waste poisoned drinking water for many Canadians. Sewage plants, factory farms, and other industries dump tons of phosphorus into our waterways, which is an excellent source of nutrients for toxic algae blooms. And of course, we all know the Fossil Fuel industry's horrendous track record of polluting our lakes, rivers, and ocean.

We have the power to enact regulations to prevent these disasters, but our politicians opt to please Big Business instead of protecting The People. This week is a terrifying example of how easily our water supply can be destroyed, but it wasn't the first time corporations put profits over people, and it certainly won't be the last. Corporate power has corrupted our democracy, devastated our environment, and destroyed our middle class, and now it's threatening a resource we need just to survive.

The same toxic algae that poisoned drinking water in Toledo could soon pop up in other states with similar agricultural runoff, and the Fossil Fuel industry is always working to get their hands on more land. If we don't fight back, more and more of our water supply could be contaminated. We need to stand up to corporate power to save our democracy, our planet, and our economy, but protecting our water supply may be one of the most important fights we have ever faced.