Aug. 26, 2014 3:47 am
Gayle Trotter: "Stupid stuff" foreign policy?
Thom rants on Ukraine - plus your calls during Anything Goes Summer
Micro-biomes and autism - plus your calls on all the topics of the day!
Why are we letting Americans go hungry?

In the richest nation on Earth, tens of millions of Americans are struggling to find enough to eat. According to the new "Hunger in America" report from the organization Feeding America, 46.5 million people in our country rely on food assistance programs to survive. As if that isn't bad enough, one out of five families who need assistance include a current or former member of the military, and forty percent of these households include a child. Despite these staggering statistics, food assistance programs like SNAP have been hit with massive cuts in recent years, and many people aren't even told that they're eligible for benefits.

Many people are turning to food charities to find enough to eat, but those programs are stretched far beyond their capabilities. In fact, these charities are so over-extended, that one in six is worried that they may have to shut down. The "Hunger in America" report shows exactly how dire the situation is in our nation. The authors explain that more than 50 percent of families who use food assistance are forced to eat expired food, about 35 percent have had to sell belongings to eat, and almost 80 percent have to buy cheap, unhealthy food just to survive.

Those who do qualify for nutrition assistance are not fairing much better. One in five households who receive food stamps say that they use their entire monthly benefit with a week. Republicans in Congress have no trouble finding the money for bombs and tax cuts and corporate welfare, but they can't seem to find an extra cent to feed hungry Americans.

This is not how the wealthiest nation on earth should treat its citizens. It's time to stand up for our fellow Americans. Before Congress authorizes one more dollar for war profiteers or oil companies, we must demand that they make sure every American has enough to eat.

-Thom

(What do you think? Tell us

here

.)

Tonight on The Big Picture

on RT TV at 7pm and 10pm...

No show tonight - quarterly maintenance

(check your local listings for stations or stream at

RT

or

Free Speech TV

, and catch past shows on

Youtube

)

Have a question or comment for Thom? Grab your phone, hit record and send your video to

YourTakeMyTake@gmail.com

and we may air it on "The Big Picture."

No show tonight - quarterly maintenance

Tuesday on The Thom Hartmann Program, 12-3pm ET

Toxic algae blooms and marine biotoxins are showing up from coast to coast...we'll investigate the cause...

Plus, the best of the rest of the news...all the news and information you won't be hearing from the corporate owned media..

Together with your calls right here on...

The Thom Hartmann Program, Occupying The Media 3 hours a day 5 days a week" for "we the people"

And don't forget...Democracy is NOT a spectator sport...it begins with you...

Thank you for being part of our ever growing community for News, Debate and Opinion on the Thom Hartmann Program.

Click here

to subscribe to the Thom Hartmann Newsletter.

Sincerely,

The Thom Hartmann Program

Are you satisfied with President Obama's foreign policies?


Pre-order Thom's forthcoming book,

Death in the Pines: An Oakley Tyler Novel

, at

Amazon

or

Barnes & Noble

now!

Pre-order

The American Revolution of 1800

by Dan Sisson with Thom Hartmann at

Amazon

or

Barnes & Noble

now!




Watch the Full "Big Picture" Show...




Full Show 8/22/14: The Rise of Suburban Poverty

Tonight's "Big Picture Rumble" discusses white privilege in America, the cell phone video of the St. Louis police murder and whether a GOP Senate candidate in Iowa is running ON Obamacare. In tonight's "Conversations with Great Minds" Thom talks about the state of the economy and suburban poverty with Economics Professor and Author Richard Wolff.




How Do We Stop Death Cults Like ISIS?




Obama's "Stupid Stuff" Foreign Policy




Caller: I was Arrested for Being Black...




The Huey Newton Gun Club




Why is the Right so Upset Over Obama's Golf?




Caller: Questioned by Cops in my Own Home...

Thom and Louise Hartmann founded the

New England Salem Children's Village

(NESCV) in New Hampshire in 1979. With states delaying payment for the children they entrust to the village, they need help with cash flow. Can you help? Now on

Facebook

.
Become a Thom Supporter
Click the Patreon button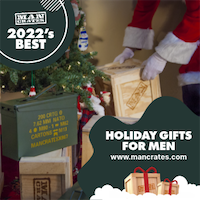 ---

---

Thom Hartmann Radio Program

Live: Mon-Fri
Noon - 3pm Eastern
Live radio | Live TV | Podcast
Syndicated by Pacifica, and simulcast on Free Speech TV Network on Dish Network and DirectTV, and on radio stations, American Forces Radio, and Sirius/XM. Live in the US, Africa, Europe and across North America - more people listen to or watch the TH program than any other progressive talk show in the world.
---

Thom Hartmann Newsletter
Don't miss out again. Receive our daily rundown of news, show highlights and random musings.
© 2022 Mythical Intelligence, inc.
Drupal site designed and developed by
HollyIT