Aug. 4, 2014 3:36 pm
Scottie Nell Hughes, Tea Party News Network / Roar: The New Conservative Woman Speaks Out: Have Bake Sales Really Been Banned?
Sheriff Richard Mack: Is Cliven Bundy Speaking for the New Civil War Supporters?
Texas killed an innocent man...
America's Farm­Grown Terrorism...

Let's talk about America's farm­grown terrorism epidemic. Back on September 11th, nearly 3,000 people lost their lives in the attacks on the World Trade Center, Pentagon, and in Shanksville, Pennsylvania. Since 9/11, our government has spent over $7.6 trillion on military and homeland security operations in response to the deaths of those roughly 3,000 souls. Now, compare that to the fact that each year, 23,000 Americans die from antibiotic-resistant infections, and another 2 million get sick. That's the equivalent of nearly eight 9/11's per year. But our government isn't doing a thing about it.

Each year, Big Agriculture feeds millions and millions of pounds of antibiotics to factory-farm animals, all to slightly increase their profits by plumping up their meat. In 2011 alone, nearly 30 million pounds of antibiotics were purchased by Big Agriculture, to promote growth in the animals, and to reduce the spread of disease in the horrific factory­farm conditions. That 30 million pounds is a staggering four times the amount of antibiotics that were prescribed to humans that year.

These are otherwise healthy animals, but they're getting dosed daily with low­levels of antibiotics anyway. As a result, this widespread and unnecessary use of antibiotics in factory­farm animals is creating a major public health crisis here in the U.S by breeding antibiotic­resistant infections caused by bacteria referred to in the media as superbugs.

But rather then enforcing regulations already in place to control the use of antibiotics in factory­ farm animals, our federal government is bowing to the interests of Big Agriculture, and is continuing to let the abuse go on.

-Thom

Tuesday on The Thom Hartmann Program, 12-3pm ET

We'll have the best of the rest of the news...all the latest news & information you won't be hearing from the corporate owned news media...

And, the best of the rest of the news along with your calls right here on...

The Thom Hartmann Program, Occupying The Media 3 hours a day 5 days a week" for "we the people"

And don't forget...Democracy is NOT a spectator sport...it begins with you...

Thank you for being part of our ever growing community for News, Debate and Opinion on the Thom Hartmann Program.

Click here

to subscribe to the Thom Hartmann Newsletter.

Sincerely,

The Thom Hartmann Program

Should Congress be on vacation with so many issues unresolved?



Pre-order Thom's forthcoming book,

Death in the Pines: An Oakley Tyler Novel

, at

Amazon

or

Barnes & Noble

now!

Pre-order

The American Revolution of 1800

by Dan Sisson with Thom Hartmann at

Amazon

or

Barnes & Noble

now!





Watch the Full "Big Picture" Show...





Full Show 8/1/14: Gov't Report: Social Security & Medicare Doing Fine




Thom discusses how we can easily expand Social Security and Medicare with the Campaign for America's Future Richard Eskow and in tonight's "Conversations with Great Minds" Thom discusses what a post carbon planet would look like with the Post Carbon Institute's Richard Heinberg, author of the book "Snake Oil: How Fracking's False Promise of Plenty Imperils Our Future."





Have Bake Sales Really Been Banned?





The Turner Diaries and the American Hard Right





Is Cliven Bundy Speaking for the New Civil War Supporters?





Thom Hartmann on Science & Green News: August 4, 2014

Thom and Louise Hartmann founded the

New England Salem Children's Village

(NESCV) in New Hampshire in 1979. With states delaying payment for the children they entrust to the village, they need help with cash flow. Can you help? Now on

Facebook

.
Become a Thom Supporter
Click the Patreon button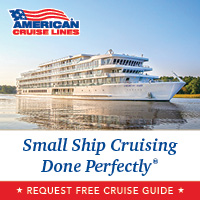 ---

---

Thom Hartmann Radio Program

Live: Mon-Fri
Noon - 3pm Eastern
Live radio | Live TV | Podcast
Syndicated by Pacifica, and simulcast on Free Speech TV Network on Dish Network and DirectTV, and on radio stations, American Forces Radio, and Sirius/XM. Live in the US, Africa, Europe and across North America - more people listen to or watch the TH program than any other progressive talk show in the world.
---

Thom Hartmann Newsletter
Don't miss out again. Receive our daily rundown of news, show highlights and random musings.
© 2023 Mythical Intelligence, inc.
Drupal site designed and developed by
HollyIT