Aug. 15, 2014 2:32 am
Mike Papantonio, Ring of Fire Radio: issues of the day
Joe Hicks, Conservative Commentator & Community Activist / Project 21: Conservatives should stop 'divide and conquer' tactics...
Jeff Cohen, Co-Founder RootsAction.org: James Risen, Ferguson and Freedom of the Press
War always comes home...

Benjamin Franklin is often quoted as saying that, "Nothing is certain but death and taxes." Well, you can actually add one more certainty to that list: Wars always come home. That's right. While the people who start wars never think about it or plan for it, wars always come home.

After World War II and the Korean War, thousands of American soldiers came home with PTSD, and other mental wounds of war. Unfortunately, they never received the treatment and help they needed. After Vietnam, American soldiers came home with PTSD and they also came home carrying diseases thanks to exposure to Agent Orange. Today, that exposure to Agent Orange in Vietnam is still being felt. After the first Gulf War, American soldiers came home with high levels of depleted uranium in their blood, and had children who were born with debilitating birth defects. And that brings us to today, in the aftermath of the wars in Iraq and Afghanistan.

Tens of thousands of soldiers have come home with missing limbs, traumatic brain injuries, and hundreds of thousands have PTSD. But the soldiers aren't the only ones who have come home. The defense contractors have come home too, and in the name of making a buck, they're selling their Iraq and Afghanistan weapons of war to police departments all across our nation. And even worse, the militarization of our local police forces is being promoted by Congress.

Since the wars in Iraq and Afghanistan, the federal government, with approval from Congress, has given billions and billions of dollars' worth of military equipment to state and local police forces. In fact, an analysis done earlier this summer by the New York Times found that since 2006, police departments across America have received 435 armored vehicles, 533 planes, 93,763 machine guns, and last, but not least, 432 mine-resistant armored trucks, because you never know when you're going to run into ISIS-laid mines on Main Street USA.

Congress first authorized the transfer of military equipment to local police forces back in the early 1990's, with the launching of the 1033 Program. According to the ACLU, the 1033 Program, launched as part of the 1989 National Defense Authorization Act and to promote the mind-numbingly stupid War on Drugs, "initially authorized the transfer of equipment that was 'suitable for use by such agencies in counterdrug activities.'" And in 1996, Congress made the 1033 Program permanent and even expanded it so that more military weapons could end up in local police precincts.

-Thom

Tonight on The Big Picture

on RT TV at 7pm and 10pm...

Ferguson...when cops get weapons of war

(check your local listings for stations or stream at

RT

or

Free Speech TV

, and catch past shows on

Youtube

)

Have a question or comment for Thom? Grab your phone, hit record and send your video to

YourTakeMyTake@gmail.com

and we may air it on "The Big Picture."

Need to Know: Ferguson...when cops get weapons of war

-

Mike Papantonio

, America's Lawyer / Ring of Fire Radio

Media ok in Iraq...but not Ferguson, MO?

-

Jeff Cohen

, RootsAction.org /

Park Center for Independent Media

Green report: Climate change...YouCAN make a difference

-

Julia Olson

, Our Children's Trust

Green report: Electric cars...good for the planet & your wallet!

-

Josh Goldman

, Union of Concerned Scientists

Daily Take: War always comes home...

Friday on The Thom Hartmann Program, 12-3pm ET

It's Friday and it's Brunch with Bernie...America's Senator...Senator

Bernie Sanders

will be here talking about all the important issues of the week and he'll be taking your calls too...

Plus, it's Anything Goes Friday...your chance to pick the topics we talk about...what's on your mind?

And don't forget...Democracy is NOT a spectator sport...it begins with you...

Thank you for being part of our ever growing community for News, Debate and Opinion on the Thom Hartmann Program.

Click here

to subscribe to the Thom Hartmann Newsletter.

Sincerely,

The Thom Hartmann Program

Should the Police Chief in Ferguson, MO be fired?





Watch the Full "Big Picture" Show...




Full Show 8/13/14: America's Internet Is Slower Than Estonia's

Thom discusses the latest on Africa's Ebola outbreak with Dr. Tara Smith of Kent State University and why employee freedom week isn't really about freedom with AFSCME's Jane Carter. Tonight's "Lone Liberal Rumble" discusses how the Ferguson, MO police are restricting the press, the rise of the KKK and whether the lawsuit against Obama will help or hurt the GOP in November. In tonight's "Daily Take" Thom discusses how a small coastal town in Maine is providing internet to their residents.




Militant Cops are Out of Control...




Ferguson, MO...Bush's Wars Have Come Home




Darwin was Right: Evolving weeds...




How many pesticides are in your cup of tea?




Like a Stopped Clock, Libertarians are right Sometime




Nixon's Treason Confirmed!

Thom and Louise Hartmann founded the

New England Salem Children's Village

(NESCV) in New Hampshire in 1979. With states delaying payment for the children they entrust to the village, they need help with cash flow. Can you help? Now on

Facebook

.
Become a Thom Supporter
Click the Patreon button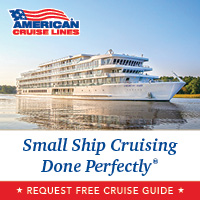 ---

---

Thom Hartmann Radio Program

Live: Mon-Fri
Noon - 3pm Eastern
Live radio | Live TV | Podcast
Syndicated by Pacifica, and simulcast on Free Speech TV Network on Dish Network and DirectTV, and on radio stations, American Forces Radio, and Sirius/XM. Live in the US, Africa, Europe and across North America - more people listen to or watch the TH program than any other progressive talk show in the world.
---

Thom Hartmann Newsletter
Don't miss out again. Receive our daily rundown of news, show highlights and random musings.
© 2023 Mythical Intelligence, inc.
Drupal site designed and developed by
HollyIT