Aug. 20, 2014 1:46 am
Michael Dozier, PhD, TeaParty.org: Ferguson...instant race riots?
Dr. Alex McFarland: Humanists undermining the constitution...what??
More on Ferguson, MO - plus your calls
The Ferguson Effect On Our Great Grand Children

A few weeks ago, Congressman Paul Ryan released his latest proposal for tackling America's poverty epidemic. Unfortunately, the plan does very little to combat poverty in our country, and instead, continues the devastating austerity policies that Ryan himself helped to create. Thanks to those policies, entire communities across America are underwater, and struggling to survive in tough economic times.

One of those communities is Ferguson, Missouri. While that community continues to protest the police shooting death of unarmed 18-year-old Michael Brown, it's also dealing with crippling poverty. An analysis by Elizabeth Kneebone, an economic scholar with the Brookings Institution, found that unemployment in Ferguson more than doubled between 2000 and 2012. The analysis also found that more than a quarter of Ferguson households had incomes below the federal poverty line of $23,492 in 2012.

So, not only are the people of Ferguson dealing with the traumatic death of Michael Brown and the resulting violent reactions to that death, they're also dealing with debilitating poverty. And unfortunately, both of those experiences are likely to stick with the Ferguson community for decades to come, thanks to something called epigenetics.

Epigenetics is a field of science that studies how external forces and stressors, including things like poverty, hunger, and violence, can cause the human body to change the way certain genes are expressed, which control the way our body reacts to things. In other words, the science of epigenetics says that life events can alter our DNA. Some of those changes can be partly beneficial. For instance, if you're in a high-stress environment, your body can "turn on" genes meant to deal with high stress situations. But it could come with the trade-off a shorter lifespan.

The real problem is that once those genes are turned on or off, that new situation becomes part of your personal genome, and can be passed on to future generations, which are forced to deal with the consequences. For example, a study by researchers at University College London's Institute of Child Health found that, thanks to epigenetics, children whose parents and grandparents were born into poverty can, themselves, carry the scars of that past poverty with them for the rest of their lives.

-Thom

Wednesday on The Thom Hartmann Program, 12-3pm ET

And, the best of the rest of the news along with your calls right here on...

The Thom Hartmann Program, Occupying The Media 3 hours a day 5 days a week" for "we the people"

And don't forget...Democracy is NOT a spectator sport...it begins with you...

Thank you for being part of our ever growing community for News, Debate and Opinion on the Thom Hartmann Program.

Click here

to subscribe to the Thom Hartmann Newsletter.

Sincerely,

The Thom Hartmann Program

Would you like to help give a child with a very troubled background this feeling of peace?

Thom and Louise Hartmann founded the

New England Salem Children's Village

(NESCV) in New Hampshire in 1979. With states delaying payment for the children they entrust to the village, they need help with cash flow. Can you help? Now on

Facebook

.

Should we invest more in community policing programs?





Watch the Full "Big Picture" Show...




Full Show 8/18/14: National Guard Deployed in Ferguson

Thom discusses the latest from Ferguson, MO with "The Nation's" Mychal Denzel Smith, the latest from Iraq with Middle East Professor Edmund Ghareeb and how solar fuel can save the planet from climate change with Dr. Andreas Sizmann of SOLAR-JET. In tonight's "Daily Take" Thom discusses a new study revealing how people are happier with a bigger government.




Armies and Police Departments are 2 Different Things...




Ferguson: A Come to Jesus Moment for America?




The GI Bill and the Racial Divide




Ferguson...Instant Race Riots




Thom Hartmann on Science & Green News: August 19, 2014




Caller: Shootings in Chicago not Fault of White Cops...




Caller: Lack of Info Doesn't Mean Cover up...




New Cuba/Russia alliance?




Fines Bring in big $ in Ferguson...
Become a Thom Supporter
Click the Patreon button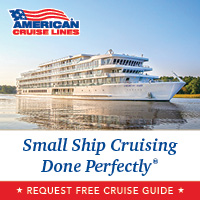 ---

---

Thom Hartmann Radio Program

Live: Mon-Fri
Noon - 3pm Eastern
Live radio | Live TV | Podcast
Syndicated by Pacifica, and simulcast on Free Speech TV Network on Dish Network and DirectTV, and on radio stations, American Forces Radio, and Sirius/XM. Live in the US, Africa, Europe and across North America - more people listen to or watch the TH program than any other progressive talk show in the world.
---

Thom Hartmann Newsletter
Don't miss out again. Receive our daily rundown of news, show highlights and random musings.
© 2023 Mythical Intelligence, inc.
Drupal site designed and developed by
HollyIT