Largest Climate March Ever!
Sep. 22, 2014 10:30 am
On Sunday, the world's largest climate march took over New York City. In addition to the 400,000 people who showed up to demand change in the Big Apple, hundreds of thousands more joined events in at least 156 counties. From London to Rio to Melbourne to New York, people around the world joined together to demand action on climate change.

Protesters sang, marched, chanted, and discussed creative solutions for our climate crisis, and they were joined by celebrities, lawmakers, leaders, and scientists. The events were scheduled to take place two days before the United Nation Summit on Climate Change in New York, where world leaders discuss plans to save our environment. Organizers say that Sunday's massive events marked the beginning of an international push for real action at the U.N. Climate Summit in Paris of 2015. Next year, world leaders will meet at that summit to try to reach a new global agreement to reduce global greenhouse gasses.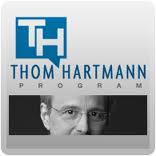 Hoda Baraka of 350.org described the international movement, saying, "It is, at the end of the day, a global moment. It's a global issue. All [of] these different constituencies coming together for climate action – that's a really important and telling turning point for the climate movement." Many of those who participated at events this Sunday said that the massive crowds show real promise for an even larger event next year.

Our lawmakers here in the U.S. may still be sitting on the fence when it comes to saving our planet, but Sunday's crowds show that Americans are ready for real action on climate change. And, crowds all over the world show that we are not alone. We only have one planet to call home, and the people of the world are demanding that we protect it.