Oct. 17, 2014 6:13 am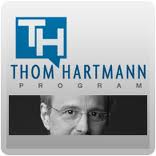 California is already dealing with the worst drought in that state's history. So, the last thing residents needed was to learn that some of their dwindling water supply has been contaminated. Back in June, California regulators shut down 11 fracking injection wells after finding that wastewater may have contaminated aquifers.

The Environmental Protection Agency ordered the state to send a full report, which the California State Water Resources Board turned in earlier this month. The board confirmed that at least nine of the fracking sites in question were dumping waste into aquifers used for drinking water and farm irrigation.

The Center for Biological Diversity obtained a copy of the letter that the board sent to the EPA, which revealed some alarming information. That letter said about three billion gallons of fracking wastewater was pumped into injection wells and seeped into aquifers near the center of that state. Water samples taken from these areas have extremely high levels of carcinogens and toxins like thallium and arsenic.

Timothy Krantz of the University of Redlands, said, "The fact that high concentrations are showing up in multiple water wells close to wastewater injection sites raises major concerns about the health and safety of nearby residents."

Considering that many of California's reservoirs are already sitting at about half of their historic average, that state can't afford to lose access to any of their drinking water. But, thanks to the fossil fuel industry, residents may have to risk consuming dangerous chemicals or risk going thirsty.

This is exactly why they can't be trusted. It's time for a complete moratorium on natural gas drilling, and time to end our addiction to fossil fuels.