Nov. 24, 2014 12:15 pm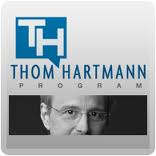 Malcolm MacDougall is dead, but he left us a really important message before he died.

Just five days before he died of prostate cancer, Malcolm MacDougall, a speechwriter and creative director, wrote about the ordeal he was being put through by his insurance company, Health Republic/MagnaCare. MacDougall's tale, if true, is another piece of evidence that shows that even with the significant improvements of Obamacare, our healthcare system is still broken because for-profit health insurance companies are at the core of it, and they will always, always put profits ahead of people.

For five months, MacDougall writes, he repeatedly had payments denied by Health Republic/MagnaCare for his medical bills. Every time he went to a doctor or cancer specialist, MacDougall says he made sure that they were covered under Health Republic/MagnaCare. He made sure that they were considered "in-network," meaning that they took his plan.

MacDougall even got letters from the insurance company saying that specific treatments "meet criteria and have been certified," only to find out later, he writes, that they weren't covered and that he was out-of-pocket thousands of dollars.

MacDougall writes that when he asked Health Republica/MagnaCare about those letters, and why the procedures were initially approved and then later denied, all an insurance representative told him was, "we will get back to you on that." They never, he says, got back to him.

And, MacDougall reports, when he asked the insurance company why it took them five months to tell him that none of his doctors' visits or procedures were covered, he says they told him, "we can't possibly inform all of our customers when things like this happen."

Later, MacDougall switched to another oncologist who he says was considered "in-network". The first thing that doctor did when he saw MacDougall was order a CAT scan to see how the cancer was progressing, and if any new areas could be targeted with treatment. Health Republic/MagnaCare refused to pay for that test too, MacDougall wrote, even though the new doctor was definitely "in-network".

That CAT scan was already months overdue, but MacDougall had to put it on hold previously because, he says, Health Republic/MagnaCare was refusing to pay for it.

Throughout the progression of his cancer, MacDougall wrote that he had to routinely delay treatments and doctors' visits, which he wrote could have helped slow the spread of the cancer, prolong his life, and ease his pain.

Towards the end of October, MacDougall took a turn for the worse. His pain was off the charts, and he found that the cancer had spread from his ribs to his spine, and was dangerously close to entering his spinal cord.

Knowing that he was facing a life and death situation, MacDougall decided that he couldn't worry about the costs of the procedures, and went ahead with more MRI's, CAT scans, biopsies, and radiation therapy. Unfortunately, those latest treatments weren't enough, and MacDougall passed away.

Just days before his death, MacDougall writes that he got a letter from Health Republic/MagnaCare, explaining that, "the request for outpatient medical services has been reviewed and has not been certified." It was, he writes, another refusal to cover the costs of his treatments. But that letter went on to say something else. Speaking about MacDougall, it said that, "Member is over 85 years old and continues to smoke."

Referring to that statement, MacDougall wrote that, "So, that's it. According to my insurers, I have already lived too long. And because, until recently, I enjoyed my two or three cigarettes a day, I am a bad boy who is not worth the cost of keeping alive. No wonder they won't pay."

When asked by The Daily Beast to comment on Malcom MacDougall's tragic story, Health Republica/MagnaCare released a statement saying that, "Health Republic Insurance of New York reviews coverage requests to determine if service is covered under the member's plan. We ensure that service is delivered within established evidence-based clinical guidelines issued by recognized national authorities. Our reviews are conducted by highly trained clinicians. In addition, Health Republic has one of the broadest networks of doctors and hospitals in the state, including Memorial Sloan Kettering, one of the leading cancer hospitals in New York and across the country."

In other words, there was no explanation offered for why payment for MacDougall's treatments and doctors' visits was routinely denied, or why doctors who were supposedly "in-network" weren't covered.

Whether MacDougall's charges are true or not, they're similar to complaints people have made about for-profit insurance companies for generations.

Even with Obamacare, America's for-profit health insurance companies are still incentivized by their for-profit status to put profits ahead of people's lives. They're raking in billions of dollars in profits, while you and I can easily be forced to delay treatments or doctors' visits, and while people like Malcolm MacDougall are losing their lives.

Now, a lot of this could be resolved. We could have these for-profit insurance companies out of our lives once and for all. Calling for Medicare as a public option would be a good start, and it could be added into the Affordable Care Act with a single page of legislation. But that simple legislative fix is highly unlikely, because Republicans will soon be in control of Congress, and will continue to pursue the Caucus Room Conspiracy of sabotaging the Obama presidency at every turn possible.

So instead, it's up to you and me to keep pushing for a national single-payer healthcare system, and to encourage more states to follow in Vermont's footsteps, which will soon have our nation's first single-payer state-wide system. Obamacare was a good start for reeling in for-profit insurance companies and their "profits over people" platform, but it's not enough.

No more Americans should die because of delayed treatments and denied doctors' visits all done in the name of increased profits.