Nov. 25, 2014 8:54 am
Mike Papantonio, Ring of Fire Radio: How corporate tax cheats are 'Fleecing Uncle Sam'
Medea Benjamin, CodePink / Global Exchange: Are we ramping up the war...again?
Sheriff Richard Mack, The Constitutional Sheriffs and Peace Officers Association: Why are the Oath Keepers heading to Ferguson?
Dave Saldan, PipeLIES EXPOSED: EXPOSED...90 pipeline spills in 4 months?!
Are Killers Still In Charge Of Our Healthcare?

Malcolm MacDougall is dead, but he left us a really important message before he died.

Just five days before he died of prostate cancer, Malcolm MacDougall, a speechwriter and creative director, wrote about the ordeal he was being put through by his insurance company, Health Republic/MagnaCare. MacDougall's tale, if true, is another piece of evidence that shows that even with the significant improvements of Obamacare, our healthcare system is still broken because for-profit health insurance companies are at the core of it, and they will always, always put profits ahead of people.

For five months, MacDougall writes, he repeatedly had payments denied by Health Republic/MagnaCare for his medical bills. Every time he went to a doctor or cancer specialist, MacDougall says he made sure that they were covered under Health Republic/MagnaCare. He made sure that they were considered "in-network," meaning that they took his plan.

MacDougall even got letters from the insurance company saying that specific treatments "meet criteria and have been certified," only to find out later, he writes, that they weren't covered and that he was out-of-pocket thousands of dollars.

MacDougall writes that when he asked Health Republica/MagnaCare about those letters, and why the procedures were initially approved and then later denied, all an insurance representative told him was, "we will get back to you on that." They never, he says, got back to him.

And, MacDougall reports, when he asked the insurance company why it took them five months to tell him that none of his doctors' visits or procedures were covered, he says they told him, "we can't possibly inform all of our customers when things like this happen."

-Thom

Tonight on The Big Picture

on RT TV at 7pm and 10pm...

Will Obama become the LBJ of war?

(check your local listings for stations or stream at

RT

or

Free Speech TV

, and catch past shows on

Youtube

)

Be sure to check out our new videos:

CARBON

,

LAST HOURS

&

GREEN WORLD RISING

- narrated by Leonardo DiCaprio

Need to Know: How the Koch Brothers could have helped Dems win

- America's Lawyer

Mike Papantonio

, Ring of Fire Radio

Screwed: Will Obama become the LBJ of war?

-

Medea Benjamin

,

CodePink

/

Global Exchange

/

Drone Warfare

Green report: EXPOSED! 90 pipeline spills you didn't hear about

-

Tyson Slocum

, Public Citizen's Energy Program

The Best of the Rest...

GOP is all "I's"...Immigration, Impeachment

-

David Selig

, Conservative Commentator

Daily Take: Are killers still in charge of our healthcare?

Tuesday on The Thom Hartmann Program, 12-3pm ET

I'll be talking to

Jesse Ventura

, former Governor of Minnesota & Host-Ora.tv's online political talk show "Off the Grid", about legalizing pot and the 2016 elections.

And, the best of the rest of the news along with your calls right here on...

The Thom Hartmann Program, Occupying The Media 3 hours a day 5 days a week" for "we the people"

And don't forget...Democracy is NOT a spectator sport...it begins with you...

Thank you for being part of our ever growing community for News, Debate and Opinion on the Thom Hartmann Program.

Click here

to subscribe to the Thom Hartmann Newsletter.

Sincerely,

The Thom Hartmann Program

Please support the

Hunter School

, a unique therapeutic boarding school for young children diagnosed with ADHD, Anxiety, Sensory, Mood and related conditions...

Should the profit motive be taken out of our health care system?





Bigger Picture P1 - GOP May Not Have Control of Senate w/o Voter Suppression




Bigger Picture P2 - Voter Suppression - The 4% Flaw in Our Democracy




Rumble - GOP filed their lawsuit to raise healthcare costs




Rumble - Will the President's executive actions force Boehner's hand?

Or watch the Full "Big Picture" Show...




Full Show 11/21/14: Benghazi Theories Debunked By GOP Report

Tonight's "Big Picture Rumble" discusses Obama's immigration plan, Obama being sued over the ACA and the new Benghazi report by the House Intelligence Committee. Tonight's "Bigger Picture" panel discusses the voter suppression efforts that won back the Senate for the GOP and the tactics they'll likely use in 2016 to try and take back the White House.




Will Obama be Remembered as a Warmonger?




Are we Ramping up the War...Again?




Companies Pay More to Execs than to Uncle Sam...




Thom Hartmann on Economic & Labor News: November 24, 2014




Latino Community Reacts to President's Announcement




The Elephant in the Room: The Caucus Room Conspiracy
Become a Thom Supporter
Click the Patreon button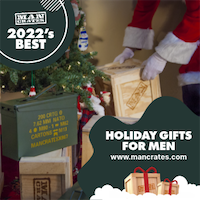 ---

---

Thom Hartmann Radio Program

Live: Mon-Fri
Noon - 3pm Eastern
Live radio | Live TV | Podcast
Syndicated by Pacifica, and simulcast on Free Speech TV Network on Dish Network and DirectTV, and on radio stations, American Forces Radio, and Sirius/XM. Live in the US, Africa, Europe and across North America - more people listen to or watch the TH program than any other progressive talk show in the world.
---

Thom Hartmann Newsletter
Don't miss out again. Receive our daily rundown of news, show highlights and random musings.
© 2022 Mythical Intelligence, inc.
Drupal site designed and developed by
HollyIT