Dec. 1, 2014 5:46 pm
Who will police the police?
Neil McCabe, Guns and Patriots Newsletter: Let's raise taxes to 74%
Black Friday at the pot store?
Who Will Police The Police?

As the nation continues to react to the events in Ferguson, Missouri, many people are asking themselves, "Where do we go from here?"

In a piece published over the weekend in The New York Times, Nicholas Kristof says that, in the wake of Ferguson and the increase in racial tensions, America needs a Truth and Reconciliation Commission. Kristof writes that, "We feud about the fires in Ferguson, Mo., and we can agree only that racial divisions remain raw. So let's borrow a page from South Africa and impanel a Truth and Reconciliation Commission to examine race in America."

While Kristof may have a point, there's another - and, I believe, more urgent and pressing question that we should all be asking in the wake of Ferguson: Who will police the police? The Constitution and our Founders provide us with some insight on that very question.

When our Founders sat down to write the Constitution, they had a big debate over whether America should have a standing army. They had that debate because armies had a nasty habit of overthrowing elected governments, all the way back to the time of the Greeks. Our founders didn't want a military under the control of a military official, because they knew how badly that could turn out.

As James Madison told the Philadelphia Constitutional Convention in 1787, "A standing military force… will not long be safe companions to liberty. The means of defense against foreign danger have been always the instruments of tyranny at home. Among the Romans it was a standing maxim to excite [start] a war, whenever a revolt was apprehended [whenever the population was calling for political change]. Throughout all Europe, the armies kept up under the pretext of defending, have enslaved the people."

So, our founders wrote in the Constitution that the chief executive of the military and armed forces had to be an elected civilian, the president, who would be replaced every so often. (They also time-limited military appropriations to a maximum of 2 years to force Congress every session to re-evaluate the military.)

-Thom

Tonight on The Big Picture

on RT TV at 7pm and 10pm...

Latest on Ferguson, MO

(check your local listings for stations or stream at

RT

or

Free Speech TV

, and catch past shows on

Youtube

)

Be sure to check out our new videos:

CARBON

,

LAST HOURS

&

GREEN WORLD RISING

- narrated by Leonardo DiCaprio

Need to Know: Latest from the streets of Ferguson, MO

-

Ben Swann

,

RT America

Plus, Ferguson activists call on Obama to end police brutality

-

Rev. Osagyefo Sekou

,

Fellowship of Reconciliation

/

Ferguson Action

Screwed: Why Ferguson is sparking a youth movement

-

Alicia Garza

,

Black Lives Matter

/

Domestic Workers Alliance

Plus, Ferguson (and America) needs strong Labor Unions

-

Stewart Acuff

,

Playing Bigger Than You Are

The Best of the Rest...

TX town's 5 year battle to ban fracking

-

Candice Bernd

,

Truthout

/

Don't Frack with Denton

Everything You Know Is Wrong: Medicinal benefits of LSD

-

Dr. Erika Dyck

,

University of Saskatchewan

/

Psychedelic Psychiatry: LSD from Clinic to Campus

Daily Take: Who will police the police?

Tuesday on The Thom Hartmann Program, 12-3pm ET

John Deans

of Greenpeace USA will be here with an update on Shell plans for arctic drilling

And, the best of the rest of the news along with your calls right here on...

The Thom Hartmann Program, Occupying The Media 3 hours a day 5 days a week" for "we the people"

And don't forget...Democracy is NOT a spectator sport...it begins with you...

Thank you for being part of our ever growing community for News, Debate and Opinion on the Thom Hartmann Program.

Click here

to subscribe to the Thom Hartmann Newsletter.

Sincerely,

The Thom Hartmann Program

Please support the

Hunter School

, a unique therapeutic boarding school for young children diagnosed with ADHD, Anxiety, Sensory, Mood and related conditions...

Do you agree with the Ferguson grand jury decision?





Why Faster Melting Glaciers Should Worry You




Conversations w/Great Minds P1- Richard Eskow - "Enough Is Enough" w/Wall Street Appointees




Conversations w/Great Minds P2- Richard Eskow - World's Ultra Rich Are Getting Richer




Geeky Science: Why You Fight with Your Siblings Over the Holidays




Or watch the Full "Big Picture" Show...




Full Show 11/26/14: Why We Fight with Our Siblings Over the Holidays

In tonight's "Conversations with Great Minds" Thom talks with the Center for America's Future Richard Eskow, host of "The Zero Hour" radio show. Tonight's "Geeky Science" looks at the science of why we fight with our siblings over the holidays and in tonight's "Green Report" we air "Green World Rising," the third in a series of climate change documentaries narrated by Leonardo DiCaprio and presented by Thom Hartmann.




Let's raise taxes to 74%




Caller: Are you saying White People Have no Civil Rights?




How do we Police the Police?




Thom Hartmann on Economic & Labor News: December 1, 2014




THU Book Club: The American Revolution of 1800 chapter 4




How to Talk to Your Conservative Relatives...




Caller: Police Cases Should be Handled Like the Mob...
Become a Thom Supporter
Click the Patreon button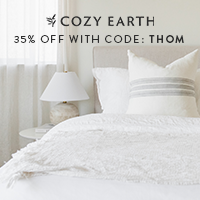 ---

---

Thom Hartmann Radio Program

Live: Mon-Fri
Noon - 3pm Eastern
Live radio | Live TV | Podcast
Syndicated by Pacifica, and simulcast on Free Speech TV Network on Dish Network and DirectTV, and on radio stations, American Forces Radio, and Sirius/XM. Live in the US, Africa, Europe and across North America - more people listen to or watch the TH program than any other progressive talk show in the world.
---

Thom Hartmann Newsletter
Don't miss out again. Receive our daily rundown of news, show highlights and random musings.
© 2022 Mythical Intelligence, inc.
Drupal site designed and developed by
HollyIT