Dec. 12, 2014 8:51 am
The government should backstop our benefits...and NOT the banksters!
Congressman Peter DeFazio, U.S. Congressman (D-OR, 4th District): budget bill
Sheriff Richard Mack, Constitutional Sheriffs and Peace Officers Association: Why is America in decline?
Dick Cavett, Brief Encounters / The Dick Cavett Show: What would Dick Cavett ask George W. Bush?
Is the Koch Brothers' Curriculum Coming to Your Child's School?

The Koch Brothers are trying to re-write history. Caitlin MacNeal over at TPM is reporting that the North Carolina Department of Public Instruction has "encouraged" state high school teachers to start teaching a curriculum that was drafted by a Koch Brothers-funded group.

The Koch Brothers-funded conservative takeover of public education in North Carolina started back in 2011, when that state's legislature passed a law requiring public schools to offer a history course based on America's "Founding Principles." That law was based on "model legislation" written by everyone's favorite corporate lobbying juggernaut, ALEC. After North Carolina passed that law, the state hired the Bill of Rights Institute to draft the curriculum for the classes.

The Bill of Rights Institute has received numerous grants and donations from Charles Koch himself, and from a variety of Koch-funded groups and organizations. That's why the curriculum being taught to North Carolina students is filled with the Koch Brothers' libertarian beliefs and ideologies, and a whole lot of misinformation on American history.

A great deal of the curriculum focuses on the libertarian love affair with "limited government." As MacNeal writes, "Throughout the curriculum, students are asked to tie lessons back to the concept of limited government, which the state's 2011 bill calls for."

While that may be the Koch Brothers' spin on the the Founders' intentions, that's simply not the truth and not historically accurate. In his Report on Manufactures from December 5th,1791, Alexander Hamilton explained why the Founders included the General Welfare clause in the Constitution.

-Thom

Tonight on The Big Picture

on RT TV at 7pm and 10pm...

Torture report...CIA'S Brennan responds

(check your local listings for stations or stream at

RT

or

Free Speech TV

, and catch past shows on

Youtube

)

Be sure to check out our new videos:

CARBON

,

LAST HOURS

&

GREEN WORLD RISING

- narrated by Leonardo DiCaprio

Need to Know: Backstopping the banksters?!

- America's Lawyer

Mike Papantonio

,

Ring of Fire Radio

Screwed: Torture report...CIA'S Brennan responds

-

Shahid Buttar

,

Bill of Rights Defense Committee

The Best of the Rest...

Why we need a basic income for all...

- Mathew Schmid,

Total Freedom

Your Take / My Take Live:

If you want to get in on the conversation and ask me a question or make a comment send us your videos to

YourTakeMyTake@gmail.com

- you can tweet them at Thom_Hartmann using the hashtag #Talk2Thom or send us a Facebook message.

Geeky Science: Can we prevent a superbug apocalypse?

Daily Take: Is the Koch Brothers curriculum coming to your child's school?

Friday on The Thom Hartmann Program, 12-3pm ET

It's Friday and that can only mean it's Brunch With Bernie! America's Senator...Senator

Bernie Sanders

(I-VT) will be here talking about all the important issues of the day and he'll be taking your calls too...

And we'll be hearing about the forthcoming film,

Total Freedom

- why we need a basic income for all.

Plus, it's Anything Goes Friday...your turn to choose the topics we talk about...what's on your mind?

And, the best of the rest of the news...all the news and information you won't be hearing from the corporate owned media...together with your calls right here on...

The Thom Hartmann Program, Occupying The Media 3 hours a day 5 days a week" for "we the people"

And don't forget...Democracy is NOT a spectator sport...it begins with you...

Please support the

Hunter School

, a unique therapeutic boarding school for young children diagnosed with ADHD, Anxiety, Sensory, Mood and related conditions...

Thank you for being part of our ever growing community for News, Debate and Opinion on the Thom Hartmann Program.

Click here

to subscribe to the Thom Hartmann Newsletter.

Sincerely,

The Thom Hartmann Program

Should Congress pass the pork-barreled spending bill?





Torture Is Not an American Value




A Mom Demands Police Accountability for Her Son




Lone Liberal - Surprise! GOP has found another way to flood our Democracy w/cash




Chile's Neoliberal Flip Flop




Lone Liberal - A conservative says there was no torture




Why is America is falling apart?




Crazy Alert! Boob Twerking to Jingle Bells




Or watch the Full "Big Picture" Show...




Full Show 12/10/14: Torture Report Fallout and Who Should be Blamed?

On tonight's "Lone Liberal Ramble" Thom discusses the U.S. torture report, who should be blamed and what punishment – pardon or prosecute – should happen and to whom. Kevin Martin of Project 21 and Scott Greer, Associate Editor at the Daily Caller debate on U.S. torture, the republican spending bill, marijuana legalization in Washington DC, corporate tax heavens in Luxembourg, and Supreme Court Justice Clarence Thomas comments on union power.

Robert Hunziker, freelance writer & environmental journalist, talks "Chile's Neoliberal Flip Flop" and economic reform in the country.

Jeralynn Blueford, Co-Executive Director of The Alan Blueford Center 4 Justice & Founder of The Alan Blueford Foundation, speaks about her son's death and the need for greater police accountability.

Richard Mack, Founder of The Constitutional Sheriffs and Peace Officers Association, tells us why democracy is falling apart in America.

Thom gives his Daily Take on America's founding principles, plus "The Good, The Bad, and The Very Very Ugly"




America: The Best Government Money can Buy...




Government Should Backstop Our Benefits, Not Banksters!




No Bailout for the Banksters...




THU Book Club: The American Revolution of 1800, Chapter 6




Does Free Speech Extend to your License Plate?




Caller: Torture is Fine if it Saves American Lives...
Become a Thom Supporter
Click the Patreon button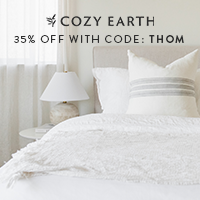 ---

---

Thom Hartmann Radio Program

Live: Mon-Fri
Noon - 3pm Eastern
Live radio | Live TV | Podcast
Syndicated by Pacifica, and simulcast on Free Speech TV Network on Dish Network and DirectTV, and on radio stations, American Forces Radio, and Sirius/XM. Live in the US, Africa, Europe and across North America - more people listen to or watch the TH program than any other progressive talk show in the world.
---

Thom Hartmann Newsletter
Don't miss out again. Receive our daily rundown of news, show highlights and random musings.
© 2022 Mythical Intelligence, inc.
Drupal site designed and developed by
HollyIT