Dec. 17, 2014 6:38 am
We thought we were free...
Ambassador Alan Keyes, Loyal to Liberty: Left, Right...nobody likes 'fast track'
Vincent Bugliosi, The Prosecution of an American President: Thom talks with renowned prosector
We Thought We Were Free...

Are we really the land of the free and the home of the brave?

According to the Miami New Times, police officer Harold Garzon confronted Baldelomar at a stop light, and reportedly said to him, "You're really playing that song? Pull over." When Baldelomar pulled over, the officer claimed that it was illegal for him to being playing music that loudly within 25 feet of another person. Being a law student, Baldelomar knew that wasn't the case.

In fact, as Baldelomar told the Miami New Times, "In 2012 the state supreme court struck down any law banning loud music. I knew that because it was a case I had actually studied in law school." Officer Garzon then reportedly issued Baldelomar a ticket for not having proof of car insurance (even though he did and offered it to Garzon) and tickets for not wearing a seatbelt and having an out-of-state license.

Cesar Baldelomar's Thanksgiving Day run-in with the police isn't just another example of abuse of power. It's a symptom of a much larger problem in America: growing levels of authoritarianism.

Authoritarianism is a disease. It moves and grows gradually, but inexorably. Eventually, it grows to the point where it has completely taken over society. America is dangerously close to that point.

Think about it. Authoritarianism rears its ugly head in America every time a police officer uses excessive force.

-Thom

Wednesday on The Thom Hartmann Program, 12-3pm ET

I'll be asking

Bryan Fischer

of the American Family Association why he thinks Jesus would support the use of torture...?!

And, the best of the rest of the news along with your calls right here on...

The Thom Hartmann Program, Occupying The Media 3 hours a day 5 days a week" for "we the people"

And don't forget...Democracy is NOT a spectator sport...it begins with you...

Thank you for being part of our ever growing community for News, Debate and Opinion on the Thom Hartmann Program.

Click here

to subscribe to the Thom Hartmann Newsletter.

Sincerely,

The Thom Hartmann Program

Please support the

Hunter School

, a unique therapeutic boarding school for young children diagnosed with ADHD, Anxiety, Sensory, Mood and related conditions...

Have recent events changed how you interact with police?





How Dangerous are GMOs?




Climate Disaster Lurking off the Coast of Washington?




Will Americans listen to Dick Cheney or the UN - on Torture?




Scalia is Dead Wrong About Torture




The Good - The Bad - And the Very Very Immorigerously Ugly




Or watch the Full "Big Picture" Show...




Full Show 12/15/14: Thom talks climate, GMOs and the constitutionality of torture

Thom talks with Karen Orenstein, Senior International Policy Analyst at the Friends of the Earth and Oscar Reyes, Associate Fellow-Climate Policy Program at the Institute for Policy Studies about the climate change agreement reached in Peru.

Shahid Buttar, Executive Director-Bill of Rights Defense Committee & the People's Campaign for the Constitution (PCC) spoke with Thom about the U.N.'s call for prosecutions for U.S. torture. Patty Lovera , Assistant Director-Food & Water Watch and Alexis Baden-Mayer, Political Director-Organic Consumers Association Discussed the GMO labeling defeat in Oregon and GMOs impact.




Caller: I'm More Fearful now Than Ever Before...




We Thought we Were Free...




Thom Hartmann on Science & Green News: December 16, 2014




OR GMO Recount and ME Phantom Ballots




The Battle for the Future of America...




Has Police Spying Gone too far?




Caller: It's Getting Harder to tell What Torture is...
Become a Thom Supporter
Click the Patreon button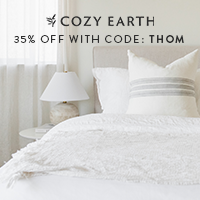 ---

---

Thom Hartmann Radio Program

Live: Mon-Fri
Noon - 3pm Eastern
Live radio | Live TV | Podcast
Syndicated by Pacifica, and simulcast on Free Speech TV Network on Dish Network and DirectTV, and on radio stations, American Forces Radio, and Sirius/XM. Live in the US, Africa, Europe and across North America - more people listen to or watch the TH program than any other progressive talk show in the world.
---

Thom Hartmann Newsletter
Don't miss out again. Receive our daily rundown of news, show highlights and random musings.
© 2022 Mythical Intelligence, inc.
Drupal site designed and developed by
HollyIT