Dec. 25, 2014 6:33 pm
Have a very Ayn Rand holiday...?!
Phyllis Schlafly, Eagle Forum: Why Jeb Bush MUST be defeated
Maya Schenwar, Truthout / Locked Down, Locked Out: Why prison doesn't work
How Global Warming Harms Your Health...

Most Americans understand the basic ways that global warming is damaging our planet. They recognize that warmer temperatures mean bigger storms, longer droughts, and higher sea levels, but they don't realize the ways that climate change impacts their personal health.

According to a new study from Yale University, sixty percent of Americans have given "little or no thought" to the health consequences of global warming. EcoWatch.com summarized that recent study, and explained that only one out of every 10 people gave this issue a "great deal" of thought.

To make matters worse, the fact that many are not thinking about these issues means that they don't even know what health impacts are caused or worsened by global warming. Only 14 percent of those surveyed by Yale researchers were able to correctly name asthma as one health problem effected by climate change, and fewer than 5 percent of people were able to name anything else.

Most people have no idea that smog and air pollution contributes to lung disease, or that food and water-born illnesses become more common in warmer temperatures. Many Americans are unaware that ticks and other insects spread disease more rapidly in hotter climates, or that heat strokes and injuries become more common with heat waves and super storms.

These are only a few of the ways that rising temperatures already impact our health, but too many of us have no idea that these issues are linked to the destruction of our planet. The Yale researchers said, "Public health actions, especially preparedness and prevention, can do much to protect people from some impacts of climate change."

Fighting for our environment isn't only about saving the future of our species; it's about protecting our health right now. Perhaps if people understood how they are personally being effected by global warming, they'd be more involved in the fight to protect our planet.

-Thom

(What do you think? Tell us

here

.)

---

---

Quote: "The comfort of the rich depends upon an abundant supply of the poor" – Voltaire.

Wednesday, Thursday and Friday on The Thom Hartmann Program, 12-3pm ET

The best of Great debates, more stimulating talk radio topics plus all the news and information you don't hear from the corporate owned news media...

Check in with us while you're on the go, at the office or hanging out with your family...we've got some GREAT programs in store for you and you won't want to miss a minute!!

And, to ALL of you...thank you for listening and supporting our programs this year...we couldn't do it without you...

Wishing you the happiest of holidays...from all of us at The Thom Hartmann Program...

AND...Don't forget...Democracy is NOT a spectator sport...it begins with you...

Thank you for being part of our ever growing community for News, Debate and Opinion on the Thom Hartmann Program.

Click here

to subscribe to the Thom Hartmann Newsletter.

Sincerely,

The Thom Hartmann Program

Please support the

Hunter School

, a unique therapeutic boarding school for young children diagnosed with ADHD, Anxiety, Sensory, Mood and related conditions...

Has 2014 been a historic year for social movements & protests?





Why We Need to Stop Worshiping Cops




The REAL Origins of Santa & the Elves




The Good - The Bad - and the Very Very Pornerasticly




Why the US is Suing NY Over Conditions at Rikers




Why the EPA Should Get Coal Ash in Their Stocking




Will the Case Against Darren Wilson Be Reopened?




Or watch the Full "Big Picture" Show...




Full Show 12/22/2014: It's Time to Stop Idolizing the Police

Thom talks with "America's Lawyer" Mike Papantonio about 'Wartime Policing' and the stunning revelation in the Michael Brown/Ferguson case. Cecily McMillan talks about the horrendous conditions at Rikers Island prison and the U.S. Fed's decision to sue the state of New York. Tyson Slocum talks about new coal ash regulation. Dr. Stephen Larsen talks the history of Santa Claus and Thom gives his Daily Take on why Americans need to stop idolizing the police.




Why "Jeb Bush Must be Defeated"




Why are the Masses not Fighting Today's Robber Barons?




Thom Hartmann on Science & Green News: December 22, 2014




Christmas: A Big Day for Heart Attacks...




The REAL Origins of Santa, the Elves and those Flying Reindeer




Caller: The Left was Quick to Blame the RIght for Gabbie Giffords Shooting!
Become a Thom Supporter
Click the Patreon button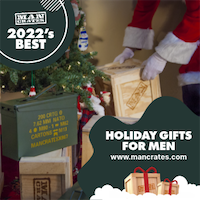 ---

---

Thom Hartmann Radio Program

Live: Mon-Fri
Noon - 3pm Eastern
Live radio | Live TV | Podcast
Syndicated by Pacifica, and simulcast on Free Speech TV Network on Dish Network and DirectTV, and on radio stations, American Forces Radio, and Sirius/XM. Live in the US, Africa, Europe and across North America - more people listen to or watch the TH program than any other progressive talk show in the world.
---

Thom Hartmann Newsletter
Don't miss out again. Receive our daily rundown of news, show highlights and random musings.
© 2022 Mythical Intelligence, inc.
Drupal site designed and developed by
HollyIT