Dec. 31, 2014 8:53 am
Have we gone too far?
Senator Bernie Sanders: A special year end edition of "Brunch With Bernie"
The new Republican conspiracy...
The true welfare queen exposed!

Who should we really be drug testing?

Michigan Governor Rick Snyder has signed a series of bills into law that will require some welfare recipients in Michigan to be drug-tested. Meanwhile, other states are considering following in Rick Snyder's footsteps.

Wisconsin Governor Scott Walker is on the record saying that he also wants to make drug testing welfare recipients and applicants a law. And, according to Think Progress, "In 2014, at least 18 states introduced proposals or addressed bills that would require some form of drug testing or screening for applicants for or recipients of public assistance."

One of the main reasons why conservatives across America are trying to pass welfare drug-testing laws is to shame and punish poor people. It's really that simple. But they rationalize it by saying they need to "control government costs."

Welfare programs in America include programs like the Women, Infants, and Children program, or WIC, and food stamps. And, as Lou Colagiovanni over at Examiner.com points out, in 2012, a married person with one child making $50,000 per year paid just over $36 in taxes for "food and nutrition assistance" programs like food stamps and WIC. That's just 10 cents per day!

While conservatives will never admit it, welfare is a mindbogglingly small expense and a very small piece of the pie. On the other hand, the nations biggest welfare recipients - rich people and big corporations - are making out like bandits, because the welfare they take isn't for food or housing - it's to increase their profits and wealth.

-Thom

Wednesday on The Thom Hartmann Program, 12-3pm ET

And, the best of the rest of the news along with your calls right here on...

The Thom Hartmann Program, Occupying The Media 3 hours a day 5 days a week" for "we the people"

And don't forget...Democracy is NOT a spectator sport...it begins with you...

Please support the

Hunter School

, a unique therapeutic boarding school for young children diagnosed with ADHD, Anxiety, Sensory, Mood and related conditions...

Should welfare recipients be subjected to drug tests?





How The Kochtopus Is Reaching Out For Our Criminal Justice




Chuck Todd accidentally tells the truth…




This Is Why It's Time to Abandon Nuclear Power




You Will Hardly Believe How Coal is Poisoning You




Caged Chickens…What's the Price of Humanity & Health?




Geeky Science...Want to live a longer and healthier life?




Or watch the Full "Big Picture" Show...




Full Show 12/29/2014: Modern free press and its ties to big business

In tonight's show, Thom talks with America's Lawyer, Host of Ring of Fire Radio, Mike Papantonio about the Koch brothers criminal justice reform play and their growing party power.

Paul Gunter, Beyond Nuclear Director of the Reactor Oversight Project and Kevin Kamps, Waste Watchdog for Beyond Nuclear, discuss the closing of the Yankee Vermont nuclear facility and the future of U.S. nuclear energy and power.

Tyson Slocum, Director of Public Citizen's Energy Program talks about the Alberta train crash and energy transportation safety. Wayne Pacelle, President and CEO of the Humane Society of the United States talks about the state of California's decision to increase coop size for chickens and animal rights.




Brunch with Bernie: December 30, 2014




Dynamic Scoring: A Return to Reaganomics...




Caller: Drug Testing on Poor Goes Against Christianity...




Caller: I'm on Disability and Medical Marijuana...




Caller: No Drug Testing for Welfare Benefits!
Become a Thom Supporter
Click the Patreon button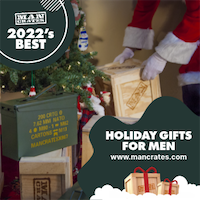 ---

---

Thom Hartmann Radio Program

Live: Mon-Fri
Noon - 3pm Eastern
Live radio | Live TV | Podcast
Syndicated by Pacifica, and simulcast on Free Speech TV Network on Dish Network and DirectTV, and on radio stations, American Forces Radio, and Sirius/XM. Live in the US, Africa, Europe and across North America - more people listen to or watch the TH program than any other progressive talk show in the world.
---

Thom Hartmann Newsletter
Don't miss out again. Receive our daily rundown of news, show highlights and random musings.
© 2022 Mythical Intelligence, inc.
Drupal site designed and developed by
HollyIT