Feb. 27, 2015 7:18 am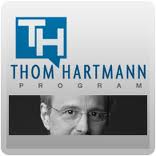 When he was elected, President Obama told us to push him. Well, it looks like we may have pushed hard enough when it comes to the Keystone XL pipeline.

This week, the president vetoed a Congressional bill that would have completed the construction of that pipeline. The veto was only the third of President Obama's six-years in office, and it is being celebrated by environmental groups and activists.

However, those groups say that we must keep pushing to keep Keystone from becoming reality. May Boeve, the Executive Director of 350.org, said that the President's action is "conclusive proof that activism works."

At a celebration outside of the White House she added, "After four years of rallies, marches, sit-ins, and civil disobedience, we're thrilled to see President Obama take an important first step by vetoing this love letter to Big Oil." But, the President's veto only stops Congress from trying to go around the State Department, which still holds the power to issue a permit for the pipeline.

Annie Leonard of Greenpeace said, "The State Department needs to put the final nail in the coffin of Keystone XL, so we can focus on the real opportunity ahead: building America's new, clean energy economy."

Tens of thousands of people – if not more – have been involved in the fight to stop the Keystone pipeline, and their protests, letters, actions, and even arrests likely pushed our president to issue this veto.

We acted together to take on Big Oil, and we have achieved another victory in the war to protect our planet. Now, let's keep up the fight, keep the pressure on, and keep Keystone from being built once and for all.