Can we bring about the end of austerity?
Feb. 6, 2015 7:20 am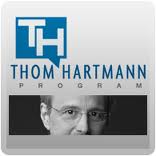 It looks like President Obama took a cue from Greece. This week, the White House unveiled their 2016 budget, which would put an end to austerity and make corporate tax dodgers pay for stashing billions overseas.

Although this budget will be dead on arrival thanks to Republicans, it illustrates how much we could accomplish if we reverse the massive cuts that took place because of sequestration. President Obama's $4 trillion dollar budget includes spending levels that are 7 percent higher than current caps, and sizable investments in our military, research, and infrastructure. And, this return to per-sequestration spending levels would be completely paid for by taxing the billions of dollars that corporations have stashed in overseas banks.

A senior official from the White House explained that this plan would "put the good of middle-class families and our economy front and center, while also continuing progress on restoring fiscal discipline." They added, "You don't have to choose between those two things. You can, in fact, accomplish both."

Although many would argue that we shouldn't be worried about such things, this budget would keep the deficit under three percent of our GDP, and our national debt would continue to decline.

Republicans in Congress claim that we can't afford to make these investments in our great nation, but we, and we must. They understand these facts, but they'll do anything to prevent a tax increase on their corporate buddies – even if that means our nation continues to suffer under sequestration.

Just like the people of Greece, Americans know that it's time to put an end to austerity, and they have no problem with making corporate tax dodgers pay their fair share. It's time for Republican lawmakers to stop protecting the billionaires, pass this budget, and do what's best for the American people.
Comments