FOX News: American PR Department for ISIS
Feb. 5, 2015 1:12 pm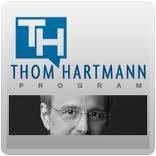 ISIS' propaganda machine just gained a new ally.

Conservative pundit Erick Erickson has a new piece over at Red State, where he praises Fox News and its president Roger Ailes for boldly making the decision to air the gruesome unedited version of a Jordanian pilot being burned alive by ISIS terrorists.

Erickson writes that, "Whether Fox News aired the video or not, ISIS burned alive a Jordanian pilot. We might as well all have the opportunity to see what that evil is like, to know what we are dealing with, and resolve to slay that evil. Roger Ailes and Fox News have done a valuable service to the American people."

Actually Erick, Fox News has done an incredibly valuable service to ISIS, not the American people.

Now, there's little doubt about why Fox News decided to air the video. The main thing that Fox News has to sell is fear. It's a giant fear-mongering machine that works really, really well. By airing the gruesome ISIS execution video, Fox News knew that it would be building fears over ISIS in the American people.

After all, before airing graphic images from the video on the February 3rd edition of Special Report, Bret Baier said that, "The images are brutal. They are graphic. They are upsetting. The reason we are showing you this is to bring you the reality of Islamic terrorism and to label it as such. We feel you need to see it."

But here's the thing. Every time Fox News ramps up fears over ISIS here in the U.S., that network is giving ISIS exactly what it wants.

By airing the video, Fox News became ISIS' new best friend. And by airing the video, Roger Ailes and Fox News are promoting terrorism.

What Fox News may not realize, or more likely chooses to ignore, is that media coverage fuels terrorism.

Terrorists, like those in ISIS, rely on the media to spread the terror and to stoke fears in the people. If the media never covered ISIS' horrific terrorist acts, there's a good chance that it wouldn't be as strong – and feared – as it is today.

Malcolm Nance, an expert on counterterrorism and radical extremism, told The Guardian that by posting and airing the video of the Jordanian pilot being burned alive, Fox News was showing, "exactly what ISIS wants to propagate."

Meanwhile, Rick Nelson, a senior associate in homeland security and terrorism at the Center for Strategic and International Studies said that, "They're [ISIS] a terror organization. They seek to strike terror in the hearts and minds of people globally, and by [Fox News] perpetuating these videos and putting them out there into the internet, it certainly expands the audience and potential effects. These groups need a platform, and this gives them a platform."

Interestingly enough, when it comes to media coverage, terrorist organizations are a lot like political candidates during campaign season. Often during campaigns, candidates will come up with some really outrageous ads that are too outrageous to be put on TV. So, they throw them up on the web hoping that the media will pick them up, giving them some free exposure.

Well, by airing the execution video, Fox News gave ISIS some free exposure, and became the newest member of its propaganda machine. And boy is ISIS happy with the results.

The Guardian is reporting that Twitter accounts associated with known ISIS supporters are boastfully sharing the Fox News link to the execution video. One account tweeted out, "Whoever is looking for the al-Furqan version [of the video], here it is and it cannot be deleted because it is on an American network."

Al-Furqan is ISIS' official propaganda outlet. So, congratulations to Fox News for doing exactly what ISIS wanted it to do, and for giving that terrorist organization another victory.

At the end of his piece over at Red State, Erickson writes that, "I have not watched and do not plan to watch the video. But I know many who did and, by watching, are now more resolved than ever that ISIS must be destroyed. The rest of the media can cower. Thank God that Roger Ailes and Fox are willing to confront evil and show us what it looks like."

Sorry Erick, but you're wrong. Fox News isn't confronting evil, and it isn't standing up to terrorism.

What it is doing is promoting terrorism and emboldening ISIS. And for that, ISIS owes Fox so-called News and Roger Ailes a big thank you.