It's time to make Postal Banking a reality!
Feb. 20, 2015 11:15 am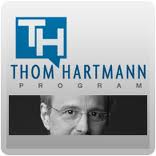 Millions of Americans are being ripped off by payday lenders and check cashing stores, and the United States Postal Service could put a stop to it. Mark Dimondstein, the president of the American Postal Workers Union, says that offering basic banking services at post offices is a win-win for the public and postal workers.

According to a recent article at In These Times, about one out of four U.S. households either have no checking account, or have to rely heavily on non-bank services like check-cashing stores. Because they are priced out of regular banking services, or they're living in so-called "banking deserts", these households pay thousands of dollars every year in exorbitant fees and interest.

In fact, individuals without regular banking pay out more money in fees and service charges than our federal government spends on all our domestic food aid. With 30,000 offices and outlets, the Postal Service already has the perfect infrastructure to provide public banking, and expanding services would help protect postal workers' jobs.

Since 2006, when the poison pill legislation forced USPS to pre-fund 75 years of retirement benefits, the postal workforce shrunk by about 200,000 workers. And, since that time, credit problems, poverty, and location have locked millions of Americans out of our regular banking system.

A U.S. Postal Bank could solve both of these problems in one fell swoop, and provide us an alternative to too-big-to-fail corporate banks. The APWU is calling on the postmaster general to take up this idea, and it's backed by dozens of other unions and community groups. Even prominent lawmakers like Senator Elizabeth Warren support the idea of Postal Banking.

This isn't a pipe dream or a fantasy. Postal banking has worked well in other nations, and it's time to make it a reality right here at home.