Feb. 27, 2015 9:51 am
America's Lawyer Mike Papantonio: issues of the day
How to run a state - the Minnesota turnaround by Gov. Mark Dayton
Craig Aaron, Free Press: Historic FCC vote on net neutrality
Obamacare is not some socialist marxist leftist plot...

Obamacare is not some crazy communist, left-wing, socialist plot. It's a Republican plot.

Back in 1971, then President Richard Nixon was extremely concerned that he would have to face then Senator Ted Kennedy in the 1972 presidential election. At that time, Senator Kennedy was pushing a proposal for a national single-payer healthcare plan that would extend coverage to all Americans.

Nixon knew that Kennedy's proposal would be popular with the American people, and could threaten his re-election chances, so he came up with a healthcare proposal of his own.

Nixon's proposal for healthcare in America included different plans for four categories of Americans.

Under Nixon's plan, employers would have been required to buy health insurance providing a basic package of benefits for 150 million working Americans and their families.

For 20 million Americans who were considered the working poor at the time and their families, Nixon's plan would have replaced Medicaid services with private health insurance plans fully paid for by the government for the poorest, with a sliding scale of contributions for families earning over $3,000 (roughly $17,300 in today's dollars).

Nixon's plan also dropped Medicare premiums for 21 million "aging" Americans, and instead adjusted Social Security taxes to make up for the costs.

Finally, Nixon's plan lowered healthcare costs for 30 million self-employed Americans by allowing them to buy healthcare policies at lower group rates through insurance pools.

Now, what does all of that sound like to you? It sounds an awful lot like Obamacare, right?

-Thom

Tonight on The Big Picture

on RT TV at 7pm and 10pm...

'Disappearing' people, Net Neutrality, Pot, Whips, chains & capitalism

(check your local listings for stations or stream at

RT

or

Free Speech TV

, and catch past shows on

Youtube

)

Be sure to check out our new videos:

CARBON

,

LAST HOURS

&

GREEN WORLD RISING

- narrated by Leonardo DiCaprio

Need to Know: Is America 'disappearing' people?

- America's Lawyer

Mike Papantonio

,

Ring of Fire Radio

Screwed: Net Neutrality...the 11th hour

-

Tim Karr

,

Free Press

Best of the Rest: Your home is your prison

-

Maya Schenwar

,

Locked Down, Locked Out: Why Prison Doesn't Work and How We Can Do Better

/

Truthout

AND, DC's strange brew for legalization

-

Dr. Malik Burnett

,

Drug Policy Alliance

Daily Take: Obamacare is not some socialist marxist leftist plot...

Friday on The Thom Hartmann Program, 12-3pm ET

We'll have the latest news and information...everything you need to know to win the water cooler wars...

And, the best of the rest of the news along with your calls right here on...

The Thom Hartmann Program, Occupying The Media 3 hours a day 5 days a week" for "we the people"

And don't forget...Democracy is NOT a spectator sport...it begins with you...

Please support the

Hunter School

, a unique therapeutic boarding school for young children diagnosed with ADHD, Anxiety, Sensory, Mood and related conditions...

Should the Justice Department investigate Chicago's "black site" jail?





Conversations w/Great Minds P1 - Prof Eric Foner - The Hidden History of the Underground Railroad




Conversations w/Great Minds P2 - Prof Eric Foner - The Hidden History of the Underground Railroad




Rumble: WV Wants to Make ObamaCare a Crime




Rumble: Why is the GOP Standing up for Big Broadband?




Or watch the Full "Big Picture" Show...




Full Show 2/25/2015: Conversations with Great Minds: Eric Foner

In tonight's Big Picture Rumble, Thom talks about West Virginia Republicans attempt to make Obamacare implementation a felony. Stacy Washington, host "Stacy on the Right" radio, Tommy Christopher of the Daily Banter, and associate editor of the Daily Caller, Scott Greer, join Thom on set to discuss GOP's attack on the Affordable Care Act, the Department of Homeland Security funding showdown, the FCC's looming net neutrality decision, Chicago PD's reporter 'black site', legal marijuana in the nation's capital, and Bill O'Reilly's Falklands War lies.

In a special Conversations with Great Minds segment, DeWitt Clinton Professor at Columbia University and author of Gateway to Freedom: The Hidden History of the Underground Railroad, Eric Foner tells us the real story of the underground railroad and debates the current AP U.S. History debate.




FCC Passes Net Neutrality...




How Reaganomics Changed Corporations




Caller: How Scott Walker Made it in Wisconsin...




Republicans Believe in Scott Walker, Not Global Warming




Caller: Marriage is Derived from Religion...




Where are the Republicans who Fought for Homeland Security?




Caller: GOP Opposition to AP History is to Dumb Down Kids...
Become a Thom Supporter
Click the Patreon button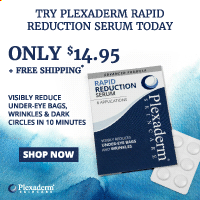 ---

---

Thom Hartmann Radio Program

Live: Mon-Fri
Noon - 3pm Eastern
Live radio | Live TV | Podcast
Syndicated by Pacifica, and simulcast on Free Speech TV Network on Dish Network and DirectTV, and on radio stations, American Forces Radio, and Sirius/XM. Live in the US, Africa, Europe and across North America - more people listen to or watch the TH program than any other progressive talk show in the world.
---

Thom Hartmann Newsletter
Don't miss out again. Receive our daily rundown of news, show highlights and random musings.
© 2020 Mythical Intelligence, inc.
Drupal site designed and developed by
HollyIT