How the 1% is Rewiring Brains & Future Generations
Apr. 2, 2015 1:29 pm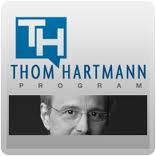 As usual, Republicans are doing everything in their power to help the 1% get even richer. Republicans on the House Ways and Means Committee, led by Paul Ryan, have voted to eliminate the estate tax entirely.

The federal estate tax is a tax on property and assets that are passed down from a deceased individual to their heirs (like how Paris Hilton gets most of her money). The estate tax has brought in crucial revenue for our government for nearly 100 years, and Republicans have been opposed to it for nearly that long too.

They like to argue that the tax is too large, and that it's too burdensome for small businesses and family-owned farms. But, the facts say otherwise.

According to the Center for Budget and Policy Priorities, only 2 out of every 1,000 estates will owe federal estate tax in 2015. Only two. In other words, 99.8% of estates in America owe no estate tax at all.

Similarly, as the CBPP points out, "taxable estates generally pay less than one-sixth of their value in tax." So far, this tax doesn't seem too "burdensome" at all. And then there's the argument Republicans make about the estate tax hurting small businesses and family-owned farms. Well, that argument is pretty bogus too.

As the CBPP notes, "Only roughly 20 small business and small farm estates nationwide owed any estate tax in 2013, according to the Tax Policy Center." You heard that right. Only 20 out of hundreds of thousands of small businesses and family farms nationwide owed estate taxes in 2013.

Clearly the facts don't support any argument Republicans make about the estate tax. So, that begs the question, why are Republicans doing everything in their power to eliminate it?

Well, the answer to that is pretty simple: to put more money in the pockets of the wealthy elite who own and fund the Republicans. After all, the wealthy elite HATE the estate tax.

Just look at the Walton family, heirs to the great Wal-Mart fortune. Court records and IRS documents released in 2013 showed that family has exploited just about every loophole possible to avoid paying estate tax on their hundreds of billions of dollars.

Of course, they've been able to do that with help from Republicans, because today's Republican Party lives to serve the interests of the Waltons and the rest of the wealthy elite.

Republican lawmakers have the phone numbers of the top 1% on speed-dial. But, while Republicans are helping the 1% get richer and richer, everyone else is getting screwed over. And now, a new study suggests that the Republican drive to strengthen the wealthy elite is literally hurting the development of future generations.

A study published last month in the journal Nature Neuroscience looked at children raised in lower income families and children raised in more affluent environments. Researchers at Columbia University looked at 1,000 children between the ages of 3 and 20. They conducted cognitive tests, brain imaging, DNA testing and parental surveys on education levels. The researchers then focused on two specific socioeconomic factors: parental education and family income.

They looked at how both of those factors effected the development of the brain's surface area and its cortical thickness, both of which are linked to intelligence. What they found in the end was a clear connection between socioeconomic status and brain development.

The study basically shows that higher-income families are able to provide better nutrition for children, better education for children and safer environments for children, all of which promote better brain development. Speaking about the study, Professor Kimberly Noble, one of the study's lead authors, said that, "If evidence supports our hypotheses, then it would suggest that governments would be well served to increase the generosity of social services for the most disadvantaged families."

Unfortunately, that's the exact opposite of what Republicans are doing in America. Rather than strengthening the social safety net and assistance programs like food stamps, they're trying to do away with them. Rather than increasing taxes on the wealthy elite to help everyone, they're trying to slash them.

Republicans live under this delusion that America was founded on the idea of a landed gentry and of a wealthy elite class, but that is the complete antithesis of our nation's founding.

When our Founders sat down to write the Constitution, they dreamed of a country that would eventually work for every single man, woman and child, not just the privileged few. It's time we lived up to America's ideals. That starts by expanding and tightening up the estate tax, not doing away with it.

Similarly, we need to roll back the Reagan tax cuts, so that everyone is doing their fair share to support our country. And, we need to strengthen our social safety net, and provide more funding for critical assistance programs like food stamps, housing, and education.

Only then will have a country that works for everyone.