A Lesson from Bayocean, OR
May. 7, 2015 1:19 pm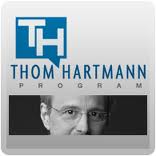 If you've never heard of the city of Bayocean, Oregon, you're probably not alone. By 1960, the last home in that once-booming city disappeared into the ocean, but there's an important lesson to be learned from Bayocean that's still valuable today.

If we don't learn to work with our planet, and restore balance to our environment, it's only a matter of time before another city is swallowed up by the sea. Established in 1906, Bayocean, Oregon was envisioned to be the "Atlantic City of the west," and at one time it contained a hotel, a dance hall, and numerous homes.

Before long, residents grew concerned about having to cross the treacherous Columbia River to reach Bayocean, and they began meddling with mother nature. In an effort to ensure safe travel to the city, residents demanded a protective jetty to calm the waters in Tillamook Bay, but their attempt to work against nature backfired.

The Army Corps of Engineers explained to town residents that they would need two jetties to calm the bay, but residents only paid to build one. The new jetty changed the current, and started the slow destruction of Bayocean.

Slowly, but surely, water began to wear away at the sand beneath the city, and made it more vulnerable to bad weather. By 1938, almost 60 homes had been washed away, and most residents had abandoned their once-booming city. By 1960, Bayocean had completely disappeared, and all that remained was the hard lesson.

Instead of working with their environment, Bayocean residents tried to stand up to mother nature, and the result was tragic. If we don't learn from their mistakes, and start working with nature to restore our environment, we could be damning ourselves to the same fate.

It will be difficult to undo the damage caused by a century of pumping carbon dioxide into our environment, but it can be done. And, our planet's natural systems can help make it possible. To find out more, check out GreenWorldRising.org.