The Billionaire Alliance That Wants to Handpick the Supreme Court
Jun. 15, 2015 12:54 pm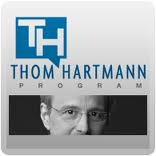 A specter is haunting America, the specter of the Koch-Adelson alliance.

For years, billionaires Charles and David Koch -- the Koch Brothers -- and billionaire casino mogul Sheldon Adelson were happy to go about their separate ways in the world of big money right-wing donors. But now, as Peter Stone reports over at The Huffington Post, they've started working together.

According to Stone, the Koch-Adelson alliance began during the 2012 election cycle, and has only grown stronger since. Almost 30 percent of the money Adelson spent in the 2014 election cycle went to Koch-backed groups, and he's expected to match or exceed that spending total in 2016.

Meanwhile, Americans for Prosperity, the most important Koch-backed group, has returned the favor by giving hundreds of thousands of dollars to Adelson's Republican Jewish Coalition. It's also attended Adelson's Las Vegas donor bash for two years in a row.

The biggest sign of a new Koch-Adelson axis, though, is the fact that Charles and David Koch have stayed suspiciously silent about Sheldon Adelson's push to ban online gambling. Normally, this is the kind of thing the "libertarian" Kochs would oppose, but since so much money is on the line, they're apparently more than willing to throw their "principles" out the window.

And money and the political power it buys, of course, are what the Koch-Adelson alliance is all about.

Even though the Koch brothers and Sheldon Adelson don't always see eye-to-eye on everything, they both want to make sure that a Republican gets elected president in 2016. That's because a Republican victory in 2016 will guarantee billionaire control over our political system for decades to come.

You see, the problem of money in politics begins and ends with the Supreme Court. It was the Supreme Court that first opened the floodgates to billionaire money with its 1976 Buckley v. Valeo decision, and it was the Supreme Court that gutted what remained of our campaign finance laws in its 2010 Citizens United decision.

And as long as right-wingers dominate the Court like they do now, they will strike down any and all attempts to reform campaign finance laws. Which is exactly why Sheldon Adelson and the Koch brothers are working so hard to elect a Republican in 2016.

Come January 2017, three of the nine Supreme Court justices will be over 80. A fourth, Stephen Breyer, will turn 80 in 2018. Death and retirement are very real possibilities, so our next president could get the chance to nominate as many four new Supreme Court justices. This is a huge deal.

Right now, the court is evenly divided between four liberal and four conservative justices, with Anthony Kennedy playing the role of "swing" justice (although he's really a right-winger when it comes to campaign finance issues). So if a Democrat is in the White House in 2017 and just Anthony Kennedy decides to retire, liberals will get a majority on the Supreme Court for the first time in decades.

But if a Republican is in the White House in 2017 and Kennedy retires or passes away, right-wingers will get to keep and strengthen their stranglehold over our nation's highest court, which, of course, means that the billionaires will get to keep and strengthen their stranglehold over our political system. The two go hand-in-hand.

Victory in 2016 means control over the Supreme Court, and control over the Supreme Court means control over our political system. As anti-democratic as that sounds, it's the truth, and it's exactly why Democrats need to join to together and support whoever ends up being the eventual Democratic nominee for president.

Whether that person is Martin O'Malley, Bernie Sanders, or Hillary Clinton doesn't really matter. What does matter is that they're not a Republican and won't appoint a right-winger to the Supreme Court. The rise of powerful billionaire alliances like that between the Koch Brothers and Adelson should scare the bejeezus out of all of us.

It's a sign that our republic has taken another step forward towards becoming a complete oligarchy.

If progressives want to take back our democracy, we also need to form alliances, put aside our differences, and fight back against the billionaire class that's hijacked our democracy by joining progressive movements and voting. The stakes couldn't be higher.