IMF: Inequality is the "defining issue of our time"
Jun. 17, 2015 1:37 pm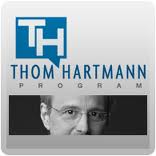 According to the International Monetary Fund, income inequality is the "defining issue of our time."

That's the finding in their new report on how the gap between the rich and poor is harming people and economies all over the world. That new study was conducted by five of the IMF's top economists, who surveyed data from different economies from 1980 forward, and urged governments to enact policies that help the bottom 20 percent of citizens.

In addition to the obvious human cost of high levels of inequality, this study confirmed that the massive wealth gap actually harms overall the economic growth of a nation. The authors wrote, "If the income share of the top 20% increases, then GDP growth actually declines over the medium term, suggestion that the benefits do no trickle down." They added, "In contrast, an increase in the income share of the bottom 20% is associated with higher GDP growth."

In other words, if we want our nation's economy to grow and prosper, our government needs to worth for more than just the one percent.

While the economists acknowledge, "there is no one-size-fits-all approach to tacking inequality," they do lay out some meaningful reforms to address the problem. They suggest more progressive tax policies, which means higher taxes on investment income, and better living standards for those at the bottom of the income ladder.

It's all about making those at the top pay their fair share and making sure those at the bottom don't fall through the cracks. For more than three decades, Reaganomics has made the few extremely wealthy and left the many trying to catch up.

We don't need any more proof that all that wealth is never going to trickle-down.

Andrew Jackson once said, "We should measure the health of our society not at its apex, but at its base." And, it's time to strengthen that base by fighting income inequality and recreating the just society that gave birth to the American Dream.