Bernie & BlackLivesMatter
Aug. 11, 2015 5:26 am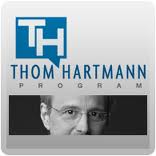 You need to know this… Over 28,000 people came out to see Bernie Sanders speak at the Moda Center in Portland - Oregon last night.

It was the largest crowd yet for the Sanders campaign - and - this is even more impressive - the largest crowd for any candidate of any party this election cycle.

Even Bernie himself seemed surprised as he took the stage - calling the crowd "unbelievable" before pushing - as he always does - for a political revolution right here - right now in America.

Three straight months of rallies like this should make it obvious to anyone who's paying attention: Bernie is for real. His message is catching on - and - for now at least - it looks like he's going to give Hillary Clinton a real run for her money - and maybe - just maybe - win the Democratic nomination for president.

But even Bernie's surprisingly successful campaign has had its controversies.

A few weeks ago at Netroots Nation - protesters from the Black Lives Matter movement stormed the stage while Bernie was hosting a question and answer session and demanded that he come with a "plan to end structural racism."

The incident caught the senator by surprise and touched a nerve because one of the big narratives that's popped up over the course of Bernie's campaign - and it's a false one - is that Bernie is "bad on race."

That narrative faded into the background as Bernie began talking at his rallies about police violence and white supremacy - but then on Saturday - one day before that 28,000 rally in Portland - it erupted out into the open once again at an event in Seattle.

As Bernie took the stage to give a speech about Social Security and Medicare - two women who said they're part of Black Lives Matter Seattle - stormed the stage and demanded that they be given a chance to speak.

They then called the crowd "racist" - called for a four and a half minute of silence honoring Michael Brown - and shouted that they would shut the whole rally down unless they were given the mic.

Event organizers did end up giving the two women the mic - and they got their minute of silence. Senator Sanders - though - left the stage - and didn't even get a chance to speak.

This latest confrontation between Black Lives Matter protesters and the Bernie Sanders campaign has left many progressives frustrated - angry - and confused. They want to know why the Black Lives Matter people seem to be picking on the one candidate who could actually do their movement some good - the guy who marched with the Reverend Martin Luther King, Jr. and the guy who has the strongest record on civil rights of any of the Democrats running for president.

So what the heck is going on?