Oct. 23, 2015 4:30 am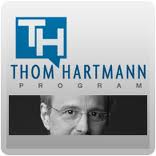 Hillary Clinton testified for over 8 hours Thursday in front the House Select Committee on Benghazi. But, did we actually learn anything new about the events of September 11, 2012?

You need to know this...Early on in Thursday's Benghazi Select Committee hearings, Chairman Trey Gowdy got super defensive with California Congressman Adam Schiff.

The hearings were not - he insisted - a prosecution of Hillary Clinton. They were a serious investigation into a serious matter involving the deaths of 4 Americans.

But, if Gowdy actually meant what he said about Thursday's hearings being an investigation and not a prosecution, he and his fellow Republicans had a hard time showing it.

We heard a lot at those hearings. We heard about Hillary Clinton's emails with her friend Sidney Blumenthal. We heard that she might have tried to spin the invasion of Libya for political gain.

We also heard - once again - a deep dive into whether or not the Obama administration lied when it said the attacks in Benghazi were the result of a protest - not terrorism.

But, if you've been paying attention to the Benghazi "scandal" from the beginning, you probably didn't hear anything new at Thursday's hearing. And that's the point.

What we saw this week wasn't about getting to the bottom of a controversy seven previous committees have looked at, it was about smearing Hillary Clinton - the Democratic front runner for president. Gowdy said it wasn't about that, but anyone who was watching could see the clear truth.

Republicans have spend more than $4.5 million dollars of taxpayer money pretending to investigate Benghazi. Thankfully, the public is now aware of their sham of a committee, and can vote accordingly next November.