Oct. 13, 2015 9:02 am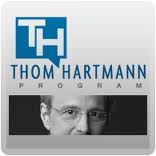 The Union of Concerned Scientists say that they're worried about the political pressure that is undermining scientific research. According to a new report from that group, scientists in all of our governmental agencies feel that political interests get in the way of their research.

One of the study's authors wrote, "Many scientists told us that scientific decisions were being swayed by politics or that political influence inhibited their ability to carry out agency missions."

That means that agencies like the Food and Drug Administration and the Centers for Disease Control and Prevention have to balance the political ideology of their bosses and colleagues with the need to protect the public from bad food or deadly diseases.

Those are jobs far too important to be impacted by political pressure. The report suggests that more training may help reduce the political influence, and more transparency could help scientists keep politics out of their findings.

These functions are far too important to be swayed by ideology, and scientists shouldn't have to consider the political environment just to do their jobs.