GOP Has Turned into a Race Among Oligarchs to Own Everything
Nov. 2, 2015 2:12 pm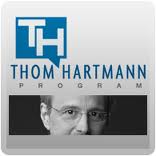 Ben Carson's pathetic attempt to equate Hitler and pro-gun control Democrats was short-lived, but the specter of fascism is still haunting the 2016 presidential race.

When news first broke that Marco Rubio had won the support of billionaire Peter Singer, the media jumped on it as a sign that Rubio, a junior senator from Florida, was now the top "establishment" Republican candidate for president.

And while that may or may not be true, the fact that a billionaire supporting a presidential candidate even counts as news is news in and of itself.

It's also just the latest example of what former vice-president Henry Wallace was talking about when he warned us 71 years ago about the "American fascists" among us.

In early 1944, the New York Times asked Wallace to, as he noted, "write a piece answering the following questions: What is a fascist? How many fascists have we? How dangerous are they?"

His answer to those questions was published April 9, 1944 in The New York Times, at the height of the war against the Axis powers of Germany and Japan, and it is both shocking and prescient.

"The really dangerous American fascists," Wallace wrote, "are not those who are hooked up directly or indirectly with the Axis. The FBI has its finger on those. The dangerous American fascist is the man who wants to do in the United States in an American way what Hitler did in Germany in a Prussian way. The American fascist would prefer not to use violence. His method is to poison the channels of public information."

Here, Wallace was using the classic definition of the word "fascist" -- the definition Benito Mussolini had in mind when he claimed to have invented the word.

As the 1983 American Heritage Dictionary noted, fascism is, "A system of government that exercises a dictatorship of the extreme right, typically through the merging of state and business leadership, together with belligerent nationalism."

Mussolini was quite straightforward about all this.

In a 1923 pamphlet titled "The Doctrine of Fascism" he wrote, "If classical liberalism spells individualism, Fascism spells government."

But not a government of, by, and for We The People; instead, Mussolini's fascist state would be a government of, by, and for the most powerful corporate interests in the nation.

In 1938, Mussolini made this vision of fascism a reality when he dissolved the Italian Parliament and replaced it with the Chamber of the Fascist Corporations.

Corporations were still privately owned, but now instead of having to sneak their money to folks like Marco Rubio and covertly write legislation through groups like ALEC, they were openly in charge of the government.

Vice-President Wallace bluntly laid out in his 1944 Times article his fears about the same thing happening here in America:

"If we define an American fascist as one who in case of conflict puts money and power ahead of human beings, then there are undoubtedly several million fascists in the United States. There are probably several hundred thousand if we narrow the definition to include only those who in their search for money and power are ruthless and deceitful. ... They are patriotic in time of war because it is to their interest to be so, but in time of peace they follow power and the dollar wherever they may lead."

But even so, there were at the time few corporate heads who'd run for political office, and, in Wallace's view, most politicians still felt it was their obligation to represent We The People instead of corporate cartels.

"American fascism will not be really dangerous," he therefore warned, "until there is a purposeful coalition among the cartelists, the deliberate poisoners of public information...."

Noting that, "Fascism is a worldwide disease," Wallace then added that fascism's "greatest threat to the United States will come after the war" and will manifest "within the United States itself."

Of course, American fascists who would want former CEOs as president, vice-president, House Majority Whip, and Senate Majority Leader - as was the case during the Bush administration - and write legislation with corporate interests in mind, don't generally talk to We The People about their real agenda, or own up to the harm it does to small businesses and working people.

Instead, as Hitler did with the trade union leaders and the Jews, they point to a "them" to pin with blame and distract people from the harms of their economic policies.

But even then, Wallace noted, American fascists would have to lie to the people in order to gain power. They would do so, he said, through their connections in the corporate media.

And, because they were in bed with the nation's largest corporations -- who could gain control of newspapers and broadcast media -- they could promote their lies with ease.

"The American fascists are most easily recognized by their deliberate perversion of truth and fact," Wallace wrote. "Their newspapers and propaganda carefully cultivate every fissure of disunity, every crack in the common front against fascism. They use every opportunity to impugn democracy."

In their subversion of the government to corporate interests, their buying of politicians, and their destruction of the free media, Wallace's American fascists made a mockery of American democracy.

As Wallace put it in his strongest indictment of the fascist threat,

"They claim to be super-patriots, but they would destroy every liberty guaranteed by the Constitution. They demand free enterprise, but are the spokesmen for monopoly and vested interest. Their final objective toward which all their deceit is directed is to capture political power so that, using the power of the state and the power of the market simultaneously, they may keep the common man in eternal subjection."
Almost a decade before Henry Wallace wrote those words, President Roosevelt had actually made a similar warning during his speech at the 1936 Democratic Convention.
Roosevelt, however, used the words "economic royalists" instead of "American fascists" to describe the group that was threatening to take over our democracy.

He said: "These economic royalists complain that we seek to overthrow the institutions of America. What they really complain of is that we seek to take away their power." But, he thundered, "Our allegiance to American institutions requires the overthrow of this kind of power!"

In the election of 2016 we stand once again at the same crossroad Roosevelt and Wallace confronted during the Great Depression and World War II.

Fascism, economic royalism, or whatever you want to call it, is again on the rise in America, this time calling itself "conservativism."

The Republican candidates' and their billionaire donors' behavior today is exactly like the situation Wallace and Roosevelt laid out in their warnings about the corporate takeover of our democracy.

It's particularly ironic that the "big news" is which billionaire is supporting which Republican candidate.

Like Eisenhower's farewell address, President Roosevelt and Vice-President Wallace's warnings are more urgent now than ever before.