Dec. 9, 2015 7:59 am
Dear Friend,
I'm writing you today because the network on which my show airs, Free Speech TV, needs your help.
Please consider the value you get from the one-of-a-kind programming you see on Free Speech TV every day. And, consider donating so that you can continue receiving this important news and information for another year.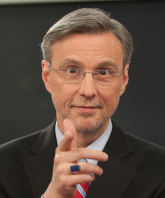 This is a crucial time for FSTV because the funds they have heading into the new fiscal year will determine what documentaries, programs, and special events they are going to be able to bring to you over the next 12 months.
Free Speech TV has been a loyal partner of mine for some time now and I am an ardent supporter of their programming, and you should be too.
Their programming director, Alexander, is waiting to find out what their budget is going to be, and, Caroline, the documentary acquisitions manager is waiting to find out if she can buy the rights to air some of the most ground breaking documentaries of the year.
So, in these last few days of the year, please give what you can and help to ensure that an independent progressive television network has a leg up as we move into a critical election year.
Your support means that I get to stay on the air. It would mean that you get to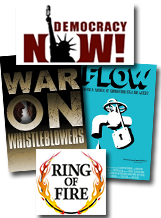 continue to watching some of the other amazing programming that they air--such as Democracy Now!, Ring of Fire with Mike Papantonio, The Stephanie Miller Show, and a vast selection of incredible documentaries created by passionate independent filmmakers and producers.
With your help, we will have another successful year of bringing you the content, news, and information that you won't find anywhere else. Thank you.
Yours sincerely,
Thom Hartmann
The Thom Hartmann Program