Jan. 14, 2016 12:10 pm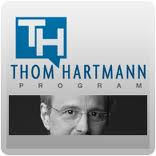 The massive methane leak in California is only the tip of a giant, dangerous iceberg. According to a new report from EcoWatch, there are more than 300 similar natural gas storage facilities around the U.S., and any one of them could be the site of the next disaster.

The ongoing leak at Porter Ranch continues to pour thousands of pounds of methane into our atmosphere every hour, and we continue to learn just how badly our natural gas infrastructure has been managed.

A recent report from LA Weekly about the Aliso Canyon leak says that the well in question was last inspected in 1976, and the safety valve that may have prevented the leak was inexplicably removed just three years later. And, while officials in California are busy dealing with that ongoing disaster, hundreds of gas wells all across our country pose a similar threat.

That's why Jennifer Krill over at EcoWatch is calling for some big changes to the way natural gas wells are managed in California, and changes that we should be implementing nation wide.

First things first, we must push for an immediate effort to shut down every natural gas well that lacks basic safety equipment, like shut off valves, before we end up with another Aliso Canyon.

Only after we are safe from another potential disaster can we implement stricter oversight and management of wells and natural gas storage facilities. We should also demand that when leaks do happen, the companies that manage these wells provide support for surrounding residents impacted by methane pollution.

The gas companies – not the tax payers – should be on the hook for financial compensation and health care costs. And, above all else, we must continue to push our nation away from all fossil fuels, including natural gas, and move to 100 percent clean energy.

Just like the BP blowout in the Gulf of Mexico, the Aliso Canyon leak shows what happens when we allow corporations to destroy our planet in the name of profit. We have the technology now to make that happen, but it's going to take all of us standing together to stand up to these powerful interests.