Feb. 13, 2016 12:46 pm
Thom's thoughts on last night's Democratic debate!
Jan Frel, Alternet: The Michael Savage Effect on Trump
Anything Goes Friday!
Comparing 2016 America to 1972 America Doesn't Work

Bernie Sanders' big win in New Hampshire has given his campaign a big boost, but even Bernie knows that there's still a long primary season ahead.

One of the biggest criticisms about Bernie Sanders, one that I hear frequently from pro-Clinton callers, is that Bernie Sanders could be the next George McGovern.

And it's a serious criticism that's being thrown at Bernie.

Because George McGovern ran as a progressive who wanted to end the Vietnam War and institute basic minimum incomes for the nation's poor, and he lost.

In fact, he lost in one of the biggest landslide losses in American presidential history.

He didn't even win in his home state of South Dakota, and the only electoral votes that he won were from Massachusetts and Washington, D.C..

But there's a few really good reasons to move past that criticism and to realize that if Bernie Sanders gets the nomination, he's not going to be the next George McGovern.

It's really, really, important to remember where the country was 44 years ago, back in 1972.

Nixon was an incumbent who had already been President, and Commander-In-Chief, for three years, and had been Vice President under the wildly popular Eisenhower for 8 years.

During those three years as President, foreign affairs became domestic affairs as young people, like me at the time, demonstrated in the streets to push back against U.S. involvement in the Vietnam War.

McGovern built his platform on ending the war in Vietnam, and during his announcement speech he promised to withdraw every American solider from Southeast Asia and to improve economic conditions by reducing military spending.

The platform had a strong appeal to the young people like me, the people who had grown up with a government that was sending us off to a war in Vietnam to "stop the spread of communism", because we had strong feeling that we had been lied to, and that Nixon was continuing to lie to us.

McGovern had the support of young people, like Barack Obama did in 2008, and like Bernie Sanders seems to in 2016.

But he lost, in a landslide.

His platform simply didn't resonate with the older generation, the people in my dad's generation, the people "over 30" who us young people had learned not to trust.

The first problem was that Nixon made the Vietnam War a non-nothing issue for the older generation by pointing to the on-going process of "Vietnamization" that his administration was leading, and by promising that he would end the war in Vietnam and do it in a way that would bring "peace with honor".

That's the part of the story you'll read in history books, and it's the common narrative to explain why McGovern lost every state except for Massachusetts to Nixon.

But it's not the whole story.

The real question is, WHY didn't the people over thirty, those in my dad's generation, turn out to vote for McGovern?.

It's because my dad's generation, the people who voted for Nixon, didn't feel like they had been screwed by the government the way young people felt screwed, because my dad's generation had lived through a time of American prosperity in the 50s and 60s.

Monday on The Thom Hartmann Program, 12-3pm ET

I'll be speaking to

Michael Winship

, President-Writers Guild of America East & Senior Writer-

BillMoyers.com

about the Koch brothers.

And, the best of the rest of the news along with your calls right here on...

The Thom Hartmann Program, Occupying The Media 3 hours a day 5 days a week" for "we the people"

And don't forget...Democracy is NOT a spectator sport...it begins with you...

Please support the

Hunter School

, a unique therapeutic boarding school for young children diagnosed with ADHD, Anxiety, Sensory, Mood and related conditions...

Will the latest Democratic debate have any effect on South Carolina?





Nina Turner Speaks Out On Hillary's Firewall & Bernie




Are We Any Safer from Wall Street Scams?




Progressive Roundtable: Reaching Black Voters...




Thom Speaks to a Trump Supporter




Bernie Sanders isn't George McGovern - Here's Proof




Or watch the Full "Big Picture" Show...




Full Show 2/11/16: Are We Safe from Wall Street Scams?

Tonight, Thom talks with America's Lawyer, Mike Papantonio, about Wall Street scandals and the SEC after ABC has come out with a new mini-series about scam artist, Bernie Madoff. And in the Progressive Panel, Thom is joined by Mike Lux, Co-Founder and Partner at Democracy Partners and Andrea Miller, Executive Director for People Demanding Action. After losing to Bernie Sanders in New Hampshire, which Hillary Clinton can we expect to see in tonight's Democratic debate? And how will Sanders and Hillary reach black Americans without infantilizing them? Later in the show, Thom talks with David Selig, a conservative commentator and a Trump supporter. And in tonight's Daily Take, Thom explains why Bernie Sanders is no George McGovern.




Thom's Take on the Democratic Debate in Milwaukee




Republican Congress tells Obama to Keep his Budget!




The Congressional Black Caucus has NOT endorsed Hillary...




The Case Against Charter Schools




Hillary Clinton and Bernie Sanders Differing Views on Crime Control




Congressman Mark Pocan joins Thom to talk issues of the Day




Hillary and Bernie Need to be Careful About Attacking Each Other
Become a Thom Supporter
Click the Patreon button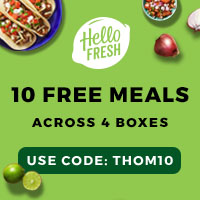 ---

---

Thom Hartmann Radio Program

Live: Mon-Fri
Noon - 3pm Eastern
Live radio | Live TV | Podcast
Syndicated by Pacifica, and simulcast on Free Speech TV Network on Dish Network and DirectTV, and on radio stations, American Forces Radio, and Sirius/XM. Live in the US, Africa, Europe and across North America - more people listen to or watch the TH program than any other progressive talk show in the world.
---

Thom Hartmann Newsletter
Don't miss out again. Receive our daily rundown of news, show highlights and random musings.
© 2021 Mythical Intelligence, inc.
Drupal site designed and developed by
HollyIT